Nollywood actress and Chief Executive Officer of Jade Production, Clarion Chukwurah, has  said that confusion reigns supreme in the movie industry.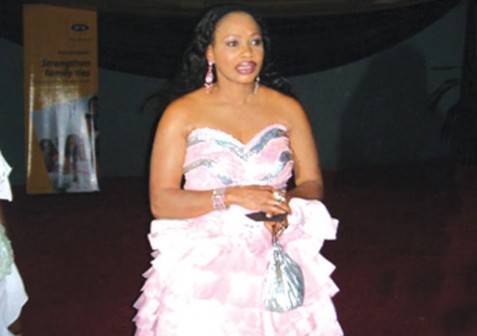 The actress, who said she could no longer bear the plague that is ravaging the industry, has  also advocated the introduction of the Nigerian Movie Workers' Union and the Nigerian Movie  Owners' Union, to regulate the industry.
The actress decried the influx  of Ghanaian actors and actresses into the Nigerian film  industry.
According to her, the industry is faced with  myriads of problems including poorly produced  films, poorly paid practitioners, low budget, lack of product publicity and limited  distribution channels.
"The Ghanaian movie industry union influenced market strategy has taken over Nigerian  actors' job in Nigeria by Ghanaian actors due to lack of a legislation," she said,  describing Actors and Directors Guild of Nigeria as not true representatives of all movie  makers in Nigeria and that no single body could represent the workers and owners without  creating constant conflict of interest.
"I have come forward with this call to unionise the Nigerian film industry which consists of  players from Northern, Eastern and Western Nigeria, the Niger Delta and the Middle Belt.
"Based on my conviction and research,  unionisation is the best way to adequately serve and  protect the interest of all parties sustainable for posterity," she added.
The actress also advocated for a movie workers' union backed by legislation that will ensure  that no non-union member works on any Nigerian film set. The union, according to her, will  also ensure that only professionals work in the industry.
—Rukayat Igbanor
Load more