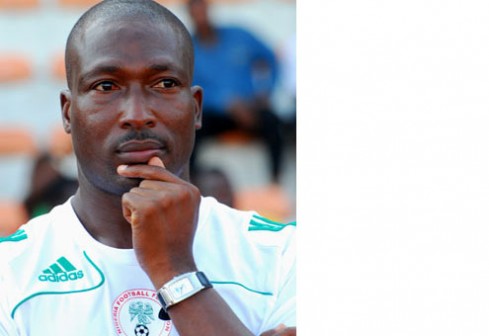 Nigeria's Golden Eaglets played a 1-1 draw with Congo in Kaduna this evening and failed to make it beyond the first round of the qualifying series of the African Junior Championship, AJC slated for Rwanda next year.
The Congolese junior team advanced to the next round of the qualifiers on 3-1 aggregate at the expense of Nigeria, which hosted the FIFA U-17 World Cup last year.
The national U-17 team, coached by Monday Odigie, were unable to cancel the two goals they conceded to the youths of Congo DR at the Pointe Noire, Congo two weeks ago.
The match, played in Kaduna today was the second leg of the qualifier for the junior tournament, where Africa's representatives for next year's FIFA U-17 World Cup in Mexico would emerge.
The Eaglets needed to score three unreplied goals before the match began in Kaduna, but ended the decisive match scoring only a goal apiece with their visitors.
While the Nigerian team would not feature in the AJC in Rwanda and FIFA U-17 Junior World Cup in Mexico next year, Ghana's Black Starlets sealed their place at the final round of the Rwanda 2011 Championship qualifiers with a 2-0 win over Zambia yesterday in Accra.
Ghana will face either Guinea or Senegal at the final round of the qualifying series.
Load more