Coach of Chile, Ronnie Radonich, has described Nigeria's Flamingoes as a side that play  quality football especially  during their last group match in the ongoing FIFA U-17 Women's  World Cup on Sunday.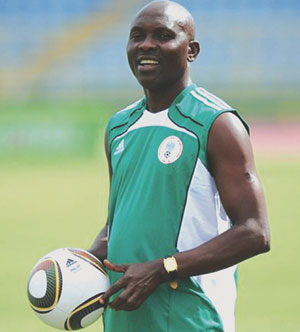 Radonich said he was not surprised that his ladies were whitewashed by the Nigerian girls in  a one-sided encounter that saw the Flamingoes ran away with five goals in the match.  Radonich was sad that his ladies conceded at least 10 goals without winning a match, adding  that they have learnt a good football lesson in the championship.
According to him, "Nigeria were the better team. They play great football, they're full of  energy and they pose a real goal threat. As for us, we just weren't able to get our game  going. We're obviously disappointed to be leaving Trinidad and Tobago on the back of another  defeat."
Peter Dedevbo, Nigeria coach was happy that his ladies maintained a good unbeaten run in the  group stage of the tourney. The team defeated Korea 3-2 in their first match, beat the hosts  2-1 and whitewashed Chile 5-0  in the last match.
Dedevdo said: "I'm very happy to have won our final group match. It was important for us to  register victory before moving on to the quarter-finals. It's a shame that Chile have to go  home; I wish them the best in the future."
To the Nigeria's attacking midfielder, Loveth Ayila, scoring a hat-trick against Chile was a  wonderful experience. She said the Flamingoes have to put the group stage matches behind  them and focus on their quarter final match against Korea Republic on Thursday.
She said: "I'm obviously very proud and happy to have scored a hat-trick in the match  against the Chileans. We really wanted to win this one, as it sets us up well for the  quarter-finals. That's the match we  have to start preparing for. The qualities that this  team possess make me feel quite confident about our chances."
Load more