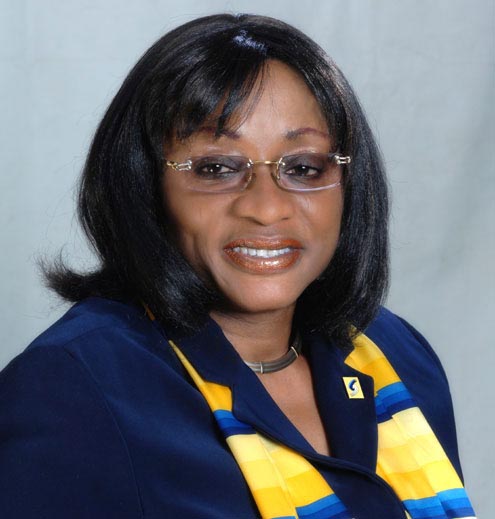 The Special Fraud Unit, SFU, Force CID, Milverton Road, Ikoyi, Lagos, Nigeria, has declared  the Managing Director of Spring Bank Plc, Mrs. Ayodele Olushola wanted over an alleged  N5.208 billion fraud in the bank.
P.M.NEWS authoritatively gathered that the MD was declared wanted following her failure to  report at the SFU after an arraignment notice had been served on her twice.
The arraignment notice to take her and others to court over the alleged N5.2 billion fraud  in the bank was first served on 12 August, 2010, while the second one was served on her and  others on 31 August, 2010.
A source at the SFU told P.M.NEWS that their investigation revealed that on getting wind of  her arraignment before a law court over the alleged fraud, Mrs. Olushola fled to the United  States of America.
"Our visits to her office and residence revealed that the woman has travelled out. We learnt  she travelled on the night of the day we served her the notice of arraignment," the source  disclosed.
The notice of arraignment served Mrs. Olushola read in part: "This is to notify you that  criminal charges have been filed against you, Mrs. Ayodele Olushola by the Federal Ministry  of Justice, and this unit is to arraign you in court to answer to the charges against you…"
The Spring Bank MD, who was named as an accessory to the N5.2 billion fraud in the bank  which involved the National Sports Lottery Plc and Strand Capital Partners Ltd, was charged  to court along with Michael Ajamah, Lanre Odunlami, Awele Nwaboshi, Gladys Okebelama and  Olubukola Moradeyo.
It was further learnt the five-count charge slammed on the accused in case No. FHC/L/284/10  charged to the Federal High Court, Ikoyi, Lagos is being prosecuted by Chief Wole Olanipekun  (SAN), Dele Adesina & Co. and Legal Resources Alliance.
The charges include conspiracy to steal, obtaining by false pretence, forgery and accessory  after fact of stealing.
The Spring Bank MD and her company were particularly charged with accessory after fact of  stealing of the sum of N5.2 billion being the property of Strand Capital Partners Ltd,  thereby committing an offence contrary to section 519 and punishable under the Criminal  Code, laws of the Federation of Nigeria, 2004.
The case, which was first mentioned on 5 August, 2010, but was adjourned till 7 October,  2010 as neither the suspects nor their lawyers were in court.
The court has, however, mandated the Special Fraud Unit, SFU, to produce the suspects for  arraignment on the next adjourned date, 7 October, 2010.
Mrs. Olushola was one of the seven managing directors appointed by the Central Bank of  Nigeria, CBN, on 2 October, 2009 to replace the sacked ones.
She replaced Charles Ojo in Spring Bank.

—Jide Osokoya
Load more