Simultaneously as Nigeria's former military dictator announced his plans to contest next  January's election, his former aide, retired Major Debo Bashorun warned  Nigerians to reject  this  latest attempt by General Badamosi Babangida to keep them in perpetual bondage.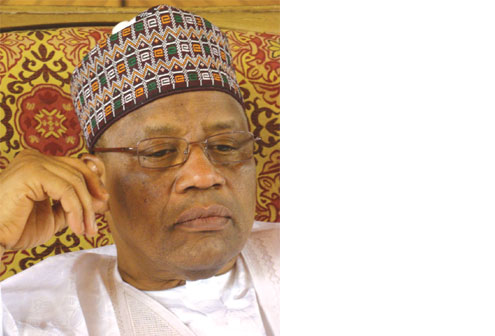 In a four-page statement in Lagos, issued last night, Bashorun said the sugar-coated  rhetoric of the desperate man should be rebuffed, lest Nigerians will be "maradonaed" again,  a coinage fashioned after the famous Argentine striker, Diego Maradona.
Analysing the antecedents of the self-styled 'evil genius,' his former aide said IBB has  been deceitful ever since he assumed power as the first military president of Nigeria on 27  August, 1985, bringing in credible people to give credence to his eight-year misrule.
Major Bashorun revealed that rather than the former military president following through  with  correcting the perceived shortcomings he mentioned in his maiden broadcast to the  nation, he did the opposite.
He said he decided to warn Nigerians because of the calculated media onslaught deliberately  unleashed to launder the image of someone who presided over the most vicious and diabolical  administration since the country's attainment of independence 50 years ago.
"These creations being touted as achievements by Babangida's handlers were in reality of  what is known in medical jargon as 'DOA' (Dead On Arrival), as they were either simply  non-implementable or deliberately destroyed," he stated.
Major Bashorun cited the situation where the crafty IBB brought the likes of Prof. Wole  Soyinka, Chief Olu Falae, the late Tai Solarin and the late Prof. Olikoye Ransome-Kuti into  his government for credibility, only to rubbish them.
The retired major said: "Nigerians should not forget in a hurry that this is a man who toyed  with their lives with impunity and kept changing the dates of a promised hand over to  civilians from 1990 to 1991 to 1992 and again to 1993 when he was eventually forced out of  power by human rights activists and pro-democracy groups.
"This is a man so arrogant that he sets parameters for the media on which questions should  be asked of him. And this is somebody desperately wanting to be the civilian president of  Nigeria either by hook or crook.
"The world is watching to see how Nigerian journalists would react to this gag-order. The  answer he still owes Nigerians is, why he has repeatedly refused to release the findings on  who killed Dele Giwa to the public."
Bashorun also described his former boss' annulment of the fairest and freest democratic  election in the history of the country in 1993 as an irony as he (IBB) was now struggling to  smuggle himself through the back door into the same system he tried to crush.
Bashorun asked  IBB to explain what happened to the over 12 billion U.S. dollars that  accrued to Nigerians during his regime, in the wake of the Gulf War. An official panel said  the regime simply stole the money through various financial shenanigans.
—Jide Osokoya
Load more