The season two of Arise Nigeria, a musical contest that debuted on Television Continental,  TVC and Lagos Television, LTV, last year commenced at TVC on Thursday 9 September, 2010.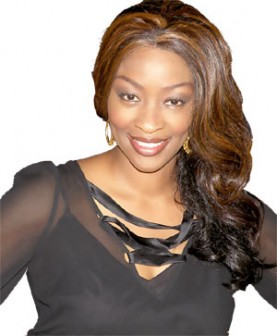 Arise Nigeria, the brainchild of Lola Sanusy, the Operations Director, TVC, unlike other  musical contests is aimed at projecting Nigeria in a positive light with positive songs.
"In recent times, Nigeria has been tagged with the most uninspiring titles, but through  Arise Nigeria, we will be able to brand Nigeria with the qualities of the potentials she  truly possesses through her diversely endowed citizens, natural resources, rich cultures and  flourishing economy," Sanusy explains.
The first show, Sanusy said, will feature 10 contestants from the 20 that qualified for the  finals; five of them would be selected using judges' notes and audience votes, while the  qualified contestants would be announced at the next show after evaluating the judges' notes  and audience votes. This process will be repeated for the second show leaving 10 contestants  for the semi finals. Five contestants who qualified from the semi final would be presented  at the grand finale.
Using only the votes, the winner, first runner up, second runner up and third runner up  would be chosen and announced on the same day. The winning song from the contest will be  tagged The Nigerian Patriotic Song of the Year and sang at the Independence Day celebration  yearly.
"Through this project, we also plan to build a library of patriotic songs portraying our  diverse richness. The songs will be made freely accessible to all interested, home and  abroad," Sanusy noted.
Sanusy recently relocated to Nigeria after 30 years sojourn in the USA. She is a publisher  of the first African-American elite magazine Publiciti which is distributed throughout the  United States.
Load more