As opposition mounts against former military dictator, General Ibrahim Badamasi Babangida,  IBB, (retd) over his ambition to contest next year's presidential election, a group has  warned Nigerians not to trust him.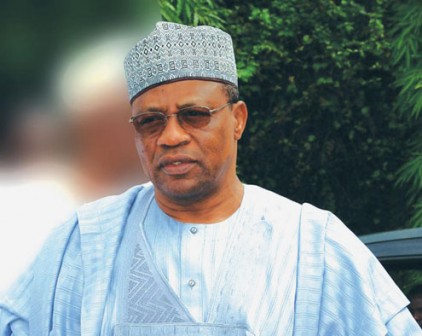 The group, Association for Better Nigeria, ABN, which appears to be the cloned version of  the same group IBB floated to scuttle his own transition programme, denounced IBB in a paid  advertorial in some national newspapers today.
The media campaign against IBB is coming barely 24 hours after he declared his intention to  contest next year's presidential election in Abuja yesterday.
According to ABN, IBB lacks integrity and as such he should not be trusted.
Comparing IBB with President Jonathan in the advertorial titled: Who Will You Trust? with  the photographs of both men boldly displayed on the page, the group chronicled the promises  Jonathan kept alongside those of IBB that he failed to keep when he ruled Nigeria as a  military dictator between 27 August, 1985 and 26 August, 1993.
Said the group: "Goodluck Jonathan promised to appoint a credible INEC chair. He kept his  word by appointing Prof. Jega, a credible  civil society activist as chair of INEC." On the  other hand, IBB "promised to hand over power to civilians in 1990. He betrayed his word  by  dribbling the Nigerian people."
ABN further stated that "Goodluck Jonathan promised to protect the independence of INEC. He  kept his word by removing INEC  Commissioners who were alleged to have PDP sympathy," while  IBB "promised to hand over to civilians in 1992," but "betrayed his word by shifting it to  1993."
Another major promise IBB failed to keep as highlighted by the group was the one he made to  "Chief MKO Abiola, his close friend, business associate and prime supporter, that he would  hand over to him if he won the election." But IBB "betrayed his word by annulling a free and  fair election won by MKO Abiola."
The group also listed other promises kept by Jonathan, including the release of N87 billion  to INEC to enable it conduct free, fair and credible elections and the signing of the  Electoral Act which many thought was against his interest.
The group concluded its campaign against IBB by saying "the new Nigeria is only possible  with leaders who keep their word."
Babangida ruled Nigeria for eight years during which the nation's economy was ruined because  of the economic policies he introduced, like the Structural Adjustment Programme, SAP, and  the devaluation of the naira. The nation is yet to recover from the negative effects of  those policies.
It has also been established that Babangida is one of the most hated former Nigerian leaders  because of the obnoxious anti-people policies he introduced; the annulment of June 12  presidential election won by his friend, the late Abiola; entrenchment of corruption during  his regime, closure of media houses and detention and murder of journalists by his  administration.
All these are still haunting the retired general 17 years after he was forced  to step  aside.
—Ada Owojela
Load more