The Chairman, Board of Trustees of the Actors' Guild of Nigeria, Prince Ifeanyi Dike, has  warned Nigerian movie stars to desist from using the name of the industry, Nollywood, as a  platform to campaign for politicians ahead of the 2011 general elections.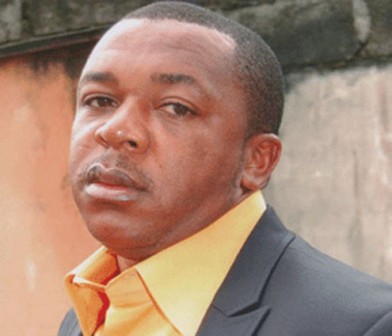 In a phone chat with NollwoodReel on Tuesday, Dike said any actor that is interested in  supporting or campaigning for any politician should do so by joining a political party, and  not to do it under the auspices of Nollywood.
According to him, Nollywood is neither a political party nor pressure group, whoever is  interested in politics should do so by joining any political party of his or her choice.
"I'm not saying that they should not vote for candidates of their choice, but the act of  doing public campaign for some politicians is out of it. We are entertainers and role  models, so we should be friends to every Nigerian, irrespective of their status and  political affiliation. Since we have fans in all the political parties, we will be  disappointing our fans by campaigning for a group of politicians.
"The so-called Nollywood actors that have been doing this are hungry people and AGN will not  hesitate to wield its big stick if they refuse to change. We are currently monitoring their  activities and at the appropriate time, we will take necessary action against anyone found  guilty of this shameful act," Dike said.
He added that if at all movie stars should be involved in politics, then it should by  political appointment, either as special advisers or something equivalent, "but anything  short of that is ridiculous".
"We will not fold our arms and watch some people drag the noble name of this industry in the  mud," he said
Meanwhile, a group of Nigerian movie stars that are currently campaigning for President  Goodluck Jonathan ahead of the 2011 general elections have said that they are not doing so  for financial gains.
The movie stars, headed by Francis Duru, have argued that their decision to support  President Jonathan for 2011 is because they believe  he is the right candidate that can  handle the affairs of the country for the next four years.
"It is amazing to see how my colleagues embraced this project. Immediately they were hinted,  they were down for the entire stuff. We have been shooting the video and recorded songs and  it's so interesting that these busy people left their busy schedules just to do this. They  were not paid a dime for what they are doing. As a matter of fact, they are all doing it for  their love, support and believe in the man, Goodluck Jonathan. And for me, he is the man,"  he said
Desmond Elliot said: "I believe strongly in the cause and that is why I have thrown my  weight behind it. We all have choices to make and this is my choice."
Popular actor, Femi Brainard disclosed that  he decided to join the train because he  believes it is a noble venture. "That aside, the man has a track record because what Bayelsa  and Yenogoa is today, President Jonathan was part of it when he was a deputy governor and  governor of the state. So for him to be the next president simply means he would be  continuing his act of governance which is quite exemplary. His paper is inked already and  all he's doing is continuing the good governance and of course he can count on my vote."  Brainard said.
Load more