All is set for the friendly football match between the Segun Arinze-led Nollywood Stars and  TheNEWS/P.M.NEWS.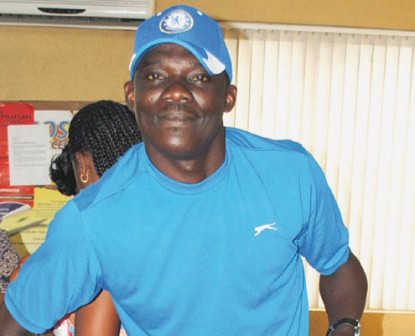 For about two months now, both teams have been preparing for the match, which is scheduled  to hold at the National Stadium, Surulere's Astro Turf tomorrow by 4 p.m.
While the Nollywood Stars,  which include Fred Amata, Ramsey Noah, Desmond Elliot, Charles  Abazie (Team Captain), Moses Ewang, Andy Chukwu and John Okafor, have been training at the  match venue, TheNEWS/P.M.NEWS, that is captained by Deputy Advert Manager, Kayode Olowoyo  have been perfecting their tactics at the Nigerian Institute of Journalism, NIJ, Ogba pitch.
Coach of the team, Babajide Kolade-Otitoju, has promised the Nollywood Stars a good match.
"We've put the players through different drills. They have worked really hard, sometimes  training in the rain. Now they are anxious to show what they can do. We have momentum going  into this match. We have not lost a match in four years and I'm confident Segun Arinze and  co can't beat us," the coach nicknamed Alex Ferguson declared.
Load more