Presidential Candidate of Fresh Democratic Party (FDP) in the 2011 election, Reverend Chris  Okotie, is soliciting for funds from Nigerians for a successful campaign.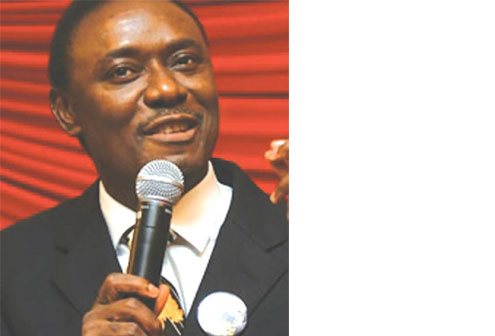 The pastor of Household of God Church in Lagos State, South West Nigeria, intends to succeed  President Goodluck Ebele Jonathan next year.
Through text messages, Okotie has called on Nigerians to join his dream and support his  party through financial contributions made to a Diamond Bank account.
"Fresh Democratic Party needs your support. Kindly send your donations to Chris Okotie  Campaign Fund Account 05 72010003166 Diamond Bank. Thank you," his party said in the text  message.
When contacted yesterday, Okotie did not deny the request. He did not return our call and  text message at the time of going to press.
The funky preacher, who was the first candidate to declare his presidential ambition some  months ago, told a gathering of journalists during the declaration that the first 24-hours  of his presidency will be dedicated to God almighty who told him some years ago that one day  he will become Nigerian President.
However, the man of God had said that God did not disclose when he will become President.
His motivation, he said, comes from a patriotic zeal to lead Nigeria through a much needed  change.
Born to Francis Idje and Cecilia Okotie, in Ethiope-West, Delta State (then Bendel State) on  16 June 1958, Okotie first ran for the President under the banner of the Justice Party but  lost to Olusegun Obasanjo in the 2003 elections.
He ran again in 2007 as a member of the Fresh Democratic Party and lost to Umaru Yar'Adua in  the 2007 elections.
Reverend Okotie has charged President Jonathan to write his name in gold by ensuring that  every vote counts in the 2011 elections through viable mechanisms for free and fair  elections in Nigeria as well as the conduct of acceptable on-going electoral reforms.
He claimed that the PDP-led Federal Government is a product of rigging, and he could  therefore set things right in the 2011 elections to elect and not to select people to  represent Nigerians in leadership positions.
"One of these is electoral reform, and also transparency and good governance. We can't have  true democracy if the people's votes do not count; where selection instead of election is  what produces the leaders," Okotie said during the declaration.
Okotie is married to Stephanie Henshaw, the mother of three who was married twice. Okotie  has said that Stephanie is the best thing that ever happened to him and promised her that  she would soon become the first lady of Nigeria.
But Okotie faces a daunting task as his party remains greatly unrepresented in most parts of  the country and most of his governorship candidates have remained unknown.  In his facebook  account for example, while he has only 602 friends, President Jonathan has 218, 755.
—Simon Ateba
Load more