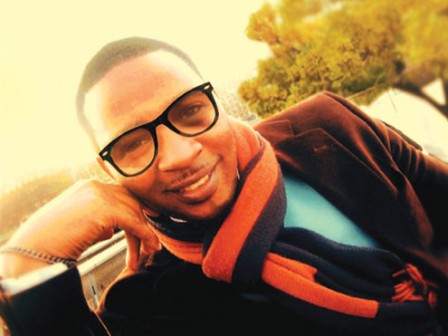 Inspirational singer, Bayo Oyenuga, otherwise known as DMsquared, has hit the airwaves with  the remix of the popular national song, Nigeria Go Survive, originally rendered by Veno  Marioghae in 1984.
Released from the stable of TDC Records and Descant Studios, the song, which features West  African Idol star, J'odie, is currently enjoying good air play.
Nigeria Go Survive, originally written by the late Professor Soni Oti of the Theatre Arts  Department, University of Jos and produced by the late Nkem 'Jake Sollo' Okonkwo of the  legendary Osibisa Band, is one of Nigeria's golden oldies, celebrating the unity and hope of  the nation's people and this 2010 release, produced by TY Mix, comes at a time when Nigeria  is set to celebrate its 50th year of independence.
Describing his one-on-one encounter with Veno Marioghae, DMsquared said "remembering the  good old days and with his heart weighed down by grief for Nigeria, one of my lecturers, the  late Professor Soni Oti, wrote the original Nigeria Go Survive and asked me to sing it,  which I did. At the end of my National Youth Service year, my late producer, Jake Sollo,  signed me on his label, added lyrics to the original song and played virtually every  instrument in it, till it took the form in which it was eventually released. Like Professor  Soni Oti, my heart went out to my country and I desperately wanted us to grab at hope and  strength, to remember how things used to be and what we had, to retrace our steps, count our  many blessings and do things right, for growth and true prosperity.
"Nigeria has indeed survived, but we need to move beyond survival and do the right things to  arrive where we ought to. We all need a re-orientation and a new mindset—a deliberate move  towards transparency, integrity and hard work, but above all, a deliberate move towards true  godliness, that our country may pacify and rehabilitate its angry youth and leave a solid  legacy for our children."
Load more