Afro hip hop singer, Akano Oluwadamilare Adetutu, otherwise known as Isolate, has released  two new singles titled Party Avenue and Tribute to Dagrin.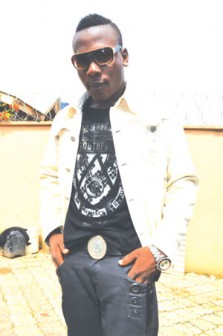 The Ogbomoso, Oyo State-born singer said that the singles are efforts from his forthcoming  album, expected to hit the shelves in a couple of weeks.
Isolate, who recently signed a new recording deal with B Coast Entertainment, said the  album, when eventually released, will put him in the right perspective in the industry.
According to him, "I draw inspiration from the likes of the late Dauda Epo Akara, Haruna  Ishola, Baba Ara, Jimmy Cliff and Wyclef Jean."

—Bayo Adetu
Load more