President Goodluck Jonathan is sure of victory in at least two thirds of the Northern states  of the federation in spite of the fact that candidates from that part of the country will be  contesting against him.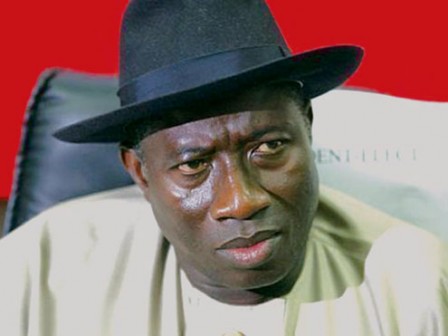 This was the position of the Jonathan/ Sambo Campaign Organisation who spoke at a press  conference this morning in Abuja, Nigeria's capital.
The press conference was organised as a prelude to formal declaration of President Goodluck  Jonathan for the 2011 presidential race scheduled for Eagle Square, Abuja tomorrow.
Ambassador Sarki Tafida, the Director General of the campaign organisation who spoke on  behalf of the group, said even some of the states that were previously thought not to be in  support of the president are now rooting for him.
He also said President Jonathan is not uncomfortable with the order of primaries for the  selection of candidates, contrary to the impression in the media.
"The President remains the president. A new wind of change is blowing across the country.  The popular acceptance of President Jonathan will be a hint that a change has come into this  country," Senator Aniette Okon, another member of the committee declared.
On whether President Jonathan will use only one term and leave in accordance with assertions  that he is only trying to complete the tenure of the late President Jonathan, Tafida said  though that is the President's original intention, ultimately it is Nigerians that will  decide.
Tafida also said a lot of activities have been lined up to make tomorrow's event a success.
The President, according to him, will arrive at Eagle Square around 11 am.
Meanwhile, Abuja is already agog as different groups campaigning for Jonathan have started  arriving in the city.
Also, work is going on at the Eagle Square to make it fit for tomorrow's occassion.
—Oluokun Ayorinde/Abuja
Load more