Top fuji musicians, Wasiu Alabi Pasuma, Murhi Thunder, Taye Currency and other performers  dazzled residents of Amukoko, a Lagos suburb, with a spectacular performance last Thursday.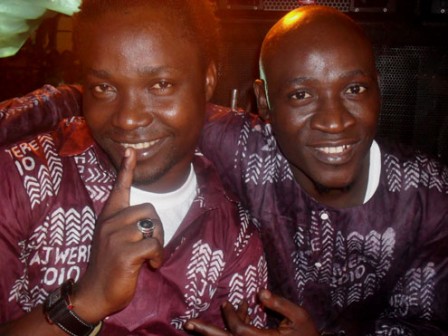 The show, according to P.M.Entertainment findings, was the 11th edition of the Ajiwere  Ajisari annual show organised by Murhi Thunder, for the people of the area in appreciation  of the support he has enjoyed from them as he started from there and also as a way of not  forgetting his roots.
P.M.Entertainment gathered that the residents started trooping out en mass to Campos area of  Amukoko, venue of the show, while some gathered in front of the big size stage and others  hung on trees, roof tops and uncompleted buildings, to catch the fun.
The show started at about 11.55p.m. with Malam Nurudeen Sokoto a.k.a. MC Kirikiri, dishing  out rib-cracking jokes from his archive to the admiration the audience who responded with  thunderous laughter.
After the guest compere, came the late Orlando Owoh sing-alike, Gbenga Melody, followed by  Durrela, Shanko Rasheed, Easy Magnet, Taye Burger, the popular young Apala crooner, who  added spices to the show by going down memory lane to sing some tunes from his new album.
The high point of  the star-studded show was when the trio of Murhi Thunder, Taye Currency  and Wasiu Alabi Pasuma had a joint performance, while those present sang along with them  until the wee hours of the next day.

Load more