Political observers have likened Mallam Nuhu Ribadu to the biblical young David who dared  the giant, Goliath when he (Ribadu) declared his intention to contest as Nigeria's president  alongside President Goodluck Jonathan and former military dictator, Gen. Ibrahim Badamasi  Babangida, IBB.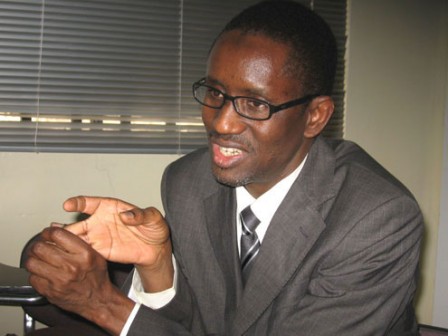 Ribadu accepted his opponents are giants, he therefore urged his supporters to pray that he  emerged victorious like David, in the presidential battle against the political giant in  January, 2011.
Speaking with journalists in Abuja yesterday, the former chairman of the Economic and  Financial Crimes Commission, EFCC, who was retired as an Assistant Inspector-General of  Police, AIG, said he was contesting to change Nigeria.
"I want to see a possibility of opening a new chapter for the country. And those in charge  somehow, need to give chance for the country to move forward," Ribadu said.
As a former EFCC boss, Ribadu admitted the corrupt politicians he had fought would change  back. But he said he had always been a fight.
In the police, Ribadu explained that he fought armed robbers, 419 fraudsters and others  without being scratched.
Ribadu said his priority would be to remake Nigeria, give everyone the chance to love his  fellow countryman in order to build a nation out of our own country.
He promised to encourage Nigerians in diaspora to come back home to participate fully  because they constitute some of our best.
Ribadu said he believed he had adequate preparation that could make him the president of  Nigeria having put in 25 years in the public service and his ability to mobilise majority of  Nigerians who have always been disenfranchised.
According to him, the money to prosecute his presidential ambition will come from  contributions of ordinary Nigerians and anyone who volunteer to assist him, adding that he  will rely more on individual donations.
Load more