Has President Goodluck Jonathan cancelled his planned trip to the United States of America where he is billed to address the United Nations General Assembly on Friday?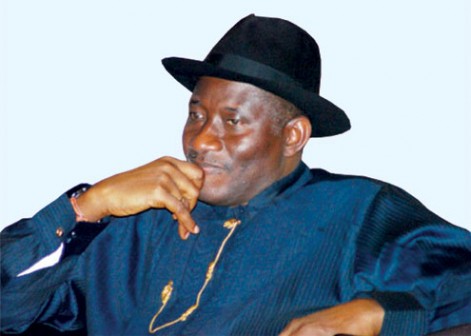 There were conflicting reports this morning over whether he has done so. The  New York Times reported for instance that the visit has been cancelled "abruptly."
But when contacted by P.M.NEWS this morning,  Ima Niboro, the president's spokesman, said a final decision on the trip will be taken later today.
It is expected, according to some sources, that the final decision may be in the form of a lengthy explanation as to why the President will no longer go to the United States.
The botched trip is coming on the heels of the request by the Independent National Electoral Commission, INEC, on Sunday that the planned presidential election be shifted slightly. Less than two weeks ago, the commission announced a timetable for the presidential contest, sandwiched on consecutive weekends between elections for the National Assembly on January 15, 2011 and subsequent elections for state offices on January 29. It said in asking for the delay that a January 22 poll date would not give workers enough time to register voters.
The aborted visit is also coming 48 hours after the president formally announced at a very elaborate and colourful ceremony in Abuja, that he will be contesting for the number one seat.
Hours after the declaration, Jonathan received a new challenge when his national security adviser, General Aliyu Gusau, announced his own candidacy. And this morning, Governor of Kwara State, Bukola Saraki and former chairman of the Economic and Financial Crimes Commission, EFCC, Mr. Nuhu Ribadu also announced that they have joined the race.
There are now four Northerners contesting for the PDP ticket with the President. The others are a former military dictator, Ibrahim Babangida, and a former vice president, Atiku Abubakar.
Aso Rock sources said the President in jettisoning the trip to New York, really wants to take charge of his campaign.
"He is facing a stiff competition. And he knows he has to be around to coordinate his campaign'', a source told P.M. News this morning. The PDP will decide on his candidate on 23 October in national primaries.
An unwritten power-sharing agreement within their party calls for the presidency to alternate candidates from the south and the north.
Mr. Jonathan, who had been vice president, was elevated to the top spot May 5 after the death of President Umaru Yar'Adua, a Muslim from the north. Because Mr. Yar'Adua died while still in his first term, some leaders in the north believe their region is due another term.
In formally announcing his candidacy in Abuja on Saturday, Mr. Jonathan danced his way to the lectern to deliver his speech, dressed in a gray caftan and black bowler hat traditional to his home in the oil-producing Niger Delta region.
He recounted growing up without shoes and forgoing meals. He vowed to fight corruption and increase access to electricity.
Every child "will be able to realise his God-given potential, unhindered by tribe or religion and unrestricted by improvised political inhibitions," he said.
"My story holds out the promise of a new Nigeria."
Shehu Sani, president of the Civil Rights Congress in Nigeria, told New York Times that Jonathan's candidacy would inevitably lead to increased regional acrimony.
"Jonathan's act can only create more division and distrust between the northern part of Nigeria and the south that have hitherto enjoyed decades of political solidarity and cordiality," he said.
Nigeria's external affairs minister, John Odien Ajumogobia is already in New York and will read Jonathan's address on Friday.
Load more