Thousands of commuters were yesterday stranded in Ikotun and Ejigbo areas of Lagos state  following the protest strike embarked upon by the commercial bus drivers in the area over  alleged harassment by the officials of Lagos State Traffic Management Agency, LASTMA.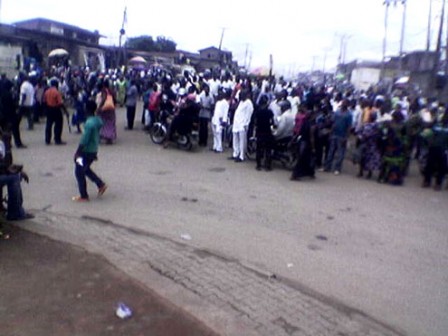 The drivers claimed that LASTMA offocials have been intimidating, harassing and extorting  money from them. these acts they were no longer going to tolerate.
The commuters most affected by the strike were those travelling to Mushin, Cele and  Oshodi. Most of the residents were forced to trek to their destinations, while those who  could not afford the exorbitant charge of motorcycle operators known as okada resorted to  trekking.
Speaking with PMNEWS, some of the passengers lamented their plight, stressing that the  protest the drivers embarked upon was unnecessary as they could have used another avenue  to dialoque with the officials of LASTMA.
The striking drivers who spoke to PMNEWS claimed that when ever they stopped at bus  stops, along Ikotun-Ejigbo road, the officials of LASTMA will impound their  vehicles  which could only be released with payment huge sums of money. "At the end, we will go  home with nothing," one of the drivers lamented.
The zonal coordinator of LASTMA, Ejigbo branch, Akeem Adeosun described the accusation of  the drivers as laughable. He said they have refused to make use of the park provided for  them and they always disobey traffic rules which LASTMA officials were not ready to  compromise.

—Cyriacus Izuekwe
Load more