The Lagos State Government has sealed four warehouses at Eric Moore Industrial area of  Lagos State, South West Nigeria, where illegal toxic wastes were being stored and later  dumped in the Majidun River.
The toxic wastes included expired dry cell batteries which are being dumped in the water  bodies in the state and it is feared that this could lead to outbreak of epidemic if  urgent action is not taken to prevent it.
The warehouses are located at 40/42 Jimoh Odutola Street. Some people involved in the  toxic waste dump have been arrested.
Commissioner for the Environment, Dr. Muiz Banire said that officials of the Monitoring,  Enforcement and Compliance Department (MEC) of the ministry apprehended some truck  drivers while dumping the toxic materials in the Majidun River.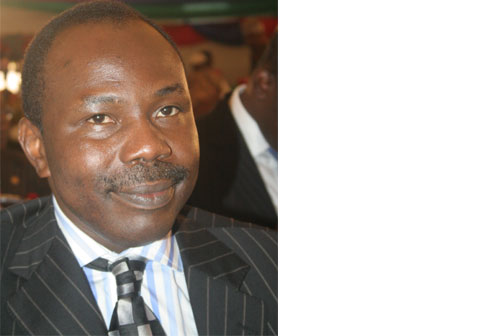 The vehicles were traced to the warehouses where  thousands of cartons of the expired  Tiger Head batteries were stored.
Banire condemned the action, saying that arbitrary disposal of toxic wastes into water  bodies and arable land put the entire populace at the risk of epidemic, adding that such  action was cable of stifling economic activities through low productivity as a result of  ill health, while the aquatic life and the people were equally under immense threat of  extermination.
According to him, new born babies would be the most vulnerable as they might contract a  disease commonly called the Blue Baby Syndrome; a disease which is contracted through  high exposure to lead, a major toxic agent of the dry cell battery.
He added that the lead, when accumulated in the body system of aquatic animals like fish,  shrimps, snails and frogs, and in-turn consumed by unsuspecting members of the public  could cause to skin and blood cancer.
Banire warned industrialists, manufacturers, poultry farmers and depot managers to stop  indiscriminate waste disposal by not patronizing quack logistic companies for the  disposal of their industrial wastes as many of them did not have the scientific equipment  to determine their hazardous implications.
The commissioner advised them to always contact the Lagos State Environmental Protection  Agency (LASEPA) and the Lagos State Waste Management Authority (LAWMA) as the statutory  agencies of the Ministry of the Environment empowered and equipped for the proper  assessment of environmental impacts of industrial wastes and proper disposal of solid  waste respectively.
He vowed that companies found wanting in this wise would not escape the appropriate  dictates of the law as ignorance of due process and environmental friendly business  practices would never be acceptable as a defence for carrying out incriminating acts  which are injurious to both human and natural endowment of the state in the guise of  doing business.
—Kazeem Ugbodaga
Load more