Oyo State Chairman of the National Union of Road Transport Workers (NURTW), Alhaji Lateef  Akinsola (Tokyo) has accused the state Commissioner of Police, Alhaji Adisa Baba Bolanta,  of conspiring to kill him.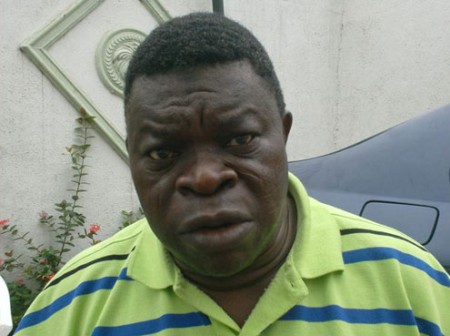 Tokyo said that he deliberately refused to honour the invitation of the police to appear  at the police headquarters, Eleyele, Ibadan because he feels there is a conspiracy  between Bolanta, Oyo State Governor, Adebayo Alao-Akala and sacked chairman of NURTW,  Alhaji Lateef Salako (Eleweomo), to kill him.
According to him, the police have concluded arrangements to detain him in their custody  in order to kill him with gas in the cell.
His counsel, the former Oyo State Attorney-General and Commissioner for Justice, Mr.  Michael Lana, in a letter signed by one of the lawyers in his chambers, Mr. Victor  Adewale addressed to the state police command and copied the Inspector General of Police  described the invitation of Tokyo by police as illegal.
He said: "Take notice that your action is a contempt of court and we shall not hesitate  to commit you to prison for same as the sanctity of the rule of law must be preserved at  all costs".
Alleging that Bolanta, Akala and Eleweomo were behind the midnight attack of 15  September, 2010 on Tokyo, he said that at the appropriate time, the evidence would be  revealed to the appropriate authorities and the court.
"More credence is lent to our client's belief that you are part of the conspiracy that  put up the attack because, you (Bolanata) refused to provide security to enforce the  judgement of the National Industrial Court (NIC) reinstating the Tokyo-led executive of  the NURTW, Oyo State Council despite our chamber's many entreaties to you. Our client  Tokyo expressed his apprehension to you several times, particularly, the midnight attack  of last Wednesday and named the culprits involved in the attack yet you deliberately  refused to arrest the culprits," Lana stated.
Continuing, he said: "You have indicted yourself and can therefore not set up any  investigation panel to investigate the case because that will mean you will be  investigating yourself and a man cannot be a judge in his own case."
He further pointed out that a suit has been filed in the court to restrain the CP and any  policeman from further investigating, attacking, arresting and or harassing Tokyo.
Lana disclosed that 29 innocent people were murdered during the crisis instigated by  Governor Akala, the police and Eleweomo, adding that their bodies had been discovered at  the bank of Asejire River where they were dumped.
Speaking on the development, the Oyo State Police Public Relations Officer (PPRO) DSP  Bisi Okuwobi said that the police would not declare Tokyo wanted as earlier contemplated  for not honouring their invitation.
She said that his counsel had appeared on his behalf to state the reason why Tokyo failed  to appear before the CP yesterday.
Okuwobi, however, debunked the allegation that the police are conspiring with Governor  Akala and Eleweomo to kill Tokyo, describing Tokyo as an inconsistent person who claimed  that he could not honour police invitation because he is sick but strong enough to  address newsmen.
She said that Tokyo lacks integrity and he is trying to attract public sympathy to cover  up the alleged crimes he has committed.
She disclosed that Eleweomo, after giving his statement at the state CID, Iyaganku, has  been released on bail.
Okuwobi warned members of NURTW to stay away from fomenting trouble, stressing that no  matter how big anybody is, he cannot be bigger than the law.
"It is a matter of time. Those who are making the state hell for innocent and law abiding  residents would one day be brought to book. We will all gain from peace but lose if peace  eludes our dear state," she pointed out.
—Gbenro Adesina/Ibadan
Load more