The interactive session between the Independent National Electoral Commission, INEC, and  the leadership of Nigerian political parties kicked off this morning in Abuja, Nigeria's  capital.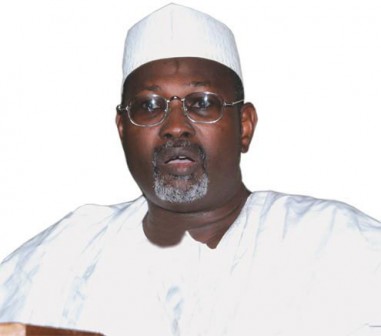 The electoral body called for the session to intimate the leaders of Nigerian political  parties about the challenges facing INEC over the conduct of the forthcoming elections.
INEC recently raised the issued of time constraint which the amended Electoral Act had  imposed upon the commission in its desire to commence fresh registration of voters for  the 2011 elections.
In the opening remarks by Professor Attahiru Jega, the INEC chairman reiterated that even  though the issue of finance and signing of the amended Electoral Act into law by the  President had been resolved, the problem of time endured.
Jega observed that the time constraint facing the commission does not mean that the task  at hand are impossible to accomplish within the existing time frame but that what it  means is that there is very limited margin to make modifications to time lines  particularly for critical deliverables.
He noted that if for any reason it takes five weeks instead of the estimated four weeks  to deliver all the GDC machines needed, that would totally put the voters' registration  exercise in jeopardy.
He further noted that the more the commission misses the time lines contained in their  programme time table for the election, it would be more difficult for it to adjust.
While explaining the position of the electoral body regarging time constraint, the INEC  boss stated that for the commission to canvass for a change in the legal frame work or  constitutional provisions on election date, it would not only be inappropriate but could  open the commission to public suspicion, giving the well known recent electoral history  of Nigeria.
Jega called on the leaders of the political parties who constitute the most critical  stakeholders to join the commission in confronting the herculean challenges at such a  critical time as this.
As at 12.45 p.m. when this report was filed in, the session was still ongoing.
—Nnamdi Felix/ Abuja
Load more