Islamists suspected to be members of the Boko Haram sect have struck again in Maiduguri.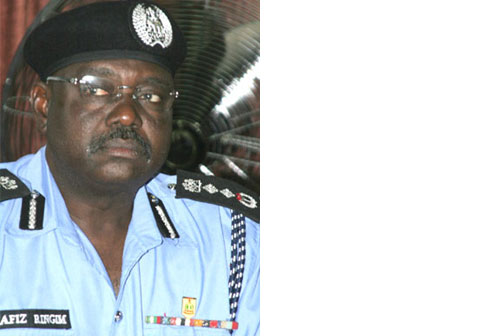 They reportedly killed two people, one of them a local chief, yesterday.
A police source said the latest attack by the gunmen on motorbikes must have been carried out by the sect that launched an uprising last year.
The killings occurred in an area of the city of Maiduguri where the sect had its headquarters before a brutal assault put down the uprising and destroyed the enclave last year, the officer said on condition of anonymity.
"Two people were killed in the Gwaidomari neighbourhood, and one of them turned out to be a local chief," the officer said.
"From eyewitness accounts, the modus operandi of the attackers was similar to that applied in previous attacks. The fact that the assailants came on a motorbike, opened fire on their victims and sped away gives rise to some suspicion that the attackers were Boko Haram members."
A series of such attacks have occurred in Nigeria's mainly Muslim north in recent months, with authorities saying they suspected the Islamist sect known as Boko Haram, which means "Western education is sin" in local Hausa dialect.
Suspected sect members also used machine guns and homemade bombs to attack a prison in Bauchi this month, freeing more than 700 prisoners.
Around 100 alleged Boko Haram members were among those who escaped.
Last year's uprising began with attacks on police posts, and police have been among the victims of the recent killings by motorcycle-riding gunmen in northern Nigeria.
The attacks come ahead of presidential elections next year and have been an ominous sign in a country where ballots have often been tainted by violence.
Load more