The 7th Abuja International Film Festival, which will hold between 26 and 29 October at  the Silverbird Galleria, Abuja, Nigeria has been themed Celebrating Naija @ 50 Through  Cinema.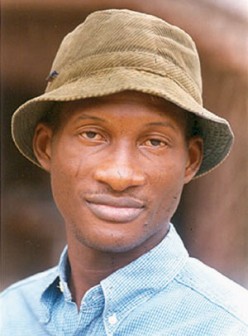 According to the initiator, Fidelis Duker, the festival will look at the cinema industry  in the last 50 years, and sensitise the people on its contribution to the golden jubilee  of Nigeria.
Previous editions of the festival had witnessed participation from delegates from over 20  countries amongst which are United Kingdom, South Africa, China, Japan, Niger, USA,  Poland, Togo, Burkina Faso and India, but Duker is optimistic that the number will  increase this year.
The festival is organised in conjunction with the Federal Ministry of Information and  Communication, National Films and Video Censors Board, Nigerian Film Corporation,  Nigerian Intellectual Property Commission and the Nigerian Television.
"As part of the festival this year, we are continuing our series on Youth Empowerment In  Motion Picture via the 20/20 project which will attract students from universities around  Nigeria. They will be taught how to make their own films in our seminars and workshops,"  Duker disclosed.
Thirty local and foreign films will be screened at the festival.
Eight of the films are feature, five are in animation, 10 short films, two experimental  films and four are documentaries.
Of all the films, 25 are gunning for 13 different award categories at the festival.
Some of the entries include Revenge from Brazil, Crab Trap from Columbia, Lost Times from  Hungary, My House is Cloudy  and In A Revenge Zone from Iran.
Nigeria has films like Corporate Maid by Ikechukwu Onyeka, Adventures of Alayo by  Olarenwaju Oluwafemi,  No Jersey and No Match by Daniel Ademinokan for the awards.
Load more