Tennis received tremendous boost in Epetedo Area of Lagos Island, Nigeria as Governor  Babatunde Raji Fashola donated sports equipment worth N300, 000 to Deen Star Table Tennis  Club.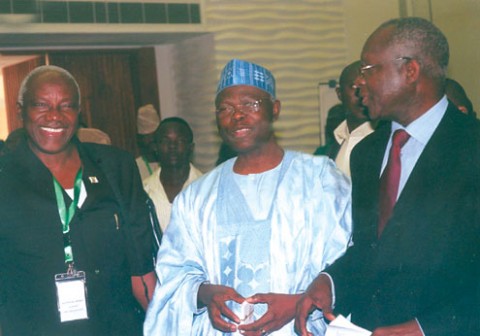 The presentation of 4 standard tables, 8 nets, 20 bats and 400 tennis balls were made  amid pomp and funfare at Akanimodo Compound, off Freeman St. at Epetedo, Lagos State.
The proprietor of the Deen Star, Tajudeen Onitona, while receiving the kits from Prince  'Wale Oladunjoye, the Senior Special Assistant, SSA to Governor Fashola on Grassroots  Sports Development, said this was a dream come true for him.
He  praised the sports loving governor for his keen interest to develop sports at the  grassroots and  promised to put the kits and equipment to best use.
The partially blind Onitona recalls the bitter experiences he had in life, narrating that  sometimes he had to patch his clothes to save some money to purchase tables, balls and  nets for the use of the club and the children under him.
"I'm grateful to Governor Fashola for giving us these kits. The children will forever be  grateful to him," he said.
He, however, called on Fashola to help the club secure a befitting hall, where the young  players would actualise their potential.
In his remark, Prince Oladunjoye said that the gesture is one of the governor's efforts  to see that grassroots sports get enough attention in the state.
"What we are doing is to encourage active participation of clubs in our bid to develop  sports from the grassroots. We'll continue to assist these clubs in order to give them a  sense of belonging in the development of sports in Lagos State .
"My advice to the children is not only to excel in their chosen sporting careers, but  they must do well in their academic pursuits," said Oladunjoye.
Load more