As the strike by the National Association of Resident Doctors continue in Lagos , Lagos ACN once more appeals to the doctors to call of the strike to prevent needless loss of lives in Lagos . The party says that the continued sustenance of the strike negates the Hippocratic Oath to which the doctors are sworn to and compromises the health and welfare of Lagosians.
In a release in Lagos , signed by the Lagos State Publicity Secretary of the ACN, the party says it is surprised that Lagos doctors have ignored all pleas from the good people and government of Lagos to go back to work while it allows for proper negotiation to take place. It says that it is worried that people are abandoned to die while doctors stick their guns to continue a strike that could be better resolved under more amicable atmosphere.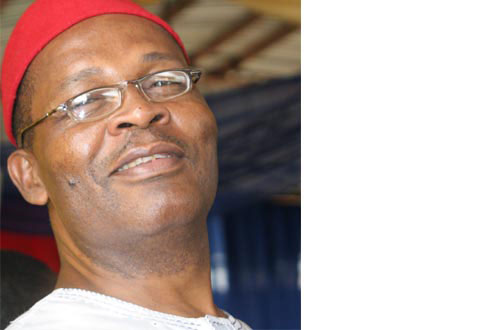 "We are constrained by the present endless strike to remind doctors in Lagos that their oath of service places premium on saving lives no matter the circumstances. We are moved to remind them that the lives of Lagosians are much more essential than the interests they are pursuing and we appeal to them to go back to work and enter into fruitful negotiation with the government, which had proved time and again, to be totally committed to the interests of all Lagosians."
"For the avoidance of doubts, Lagos ACN recognizes the rights of doctors in Lagos to agitate for an improvement in their working conditions and for other benefits but we appeal that these should not be placed above the health of Lagosians. We still believe that, as professionals, Lagos doctors have more matured ways of advancing their interests than putting the lives of Lagosians on the line. We want them to show the light by embracing civilized means of agitating for their rights.
"Lagos ACN, once again, appeals to Lagos doctors to resume work and allow the Fashola government to attend to their problem through fruitful negotiation. We want to let them know that they remain critical stakeholders with the present government in the task of uplifting the lives of Lagosians. We want them to know that the present government holds them in high esteem and would be always be committed to their welfare and those of other Lagosians. We want to let them know that the present continued strike is becoming unjustifiable with each passing day and with Lagosians bearing the brunt of their action. We call on them to see with the present government and return to work immediately so as to allow for meaningful negotiation to resume."
Load more