A landmark suit seeking the order of a Federal high Court in Lagos to restrain the executive officers of the People's Democratic Party, PDP, Ogun State from parading themselves as executives or officers of PDP in the state or in any capacity whatsoever is scheduled for hearing by the court today.
The suit was filed before a Federal High Court sitting in Lagos by nine aggrieved members of the PDP from the Ogun East and Ogun Central Senatorial districts against the party, INEC and 28 others comprising PDP executives in the state.
Some of the defendants in the suit are Chief M.A. Bankole, Chief Pegba Otemolu, Elder Joju Fadairo, Mrs. Kemi Adeyemi among others.
In an affidavit sworn to by Saula Wasiu Adeniji, he averred that due to intractable dispute arising from the administration of Ogun State PDP which resulted in formation of two major factions on 6 August this year, the party dissolved the executives of the state PDP.
Consequently, in the interest of peace and unity, the party decided to harmonise the two fractions of the PDP in Ogun State.
Senator Jubril Martins-Kuye's group and Otunba Gbenga Daniel's group have been existing in Ogun State for about two years with a proviso that each group should forward names of its nominees to the zonal secretariat in Ibadan not later than 11 August, 2010.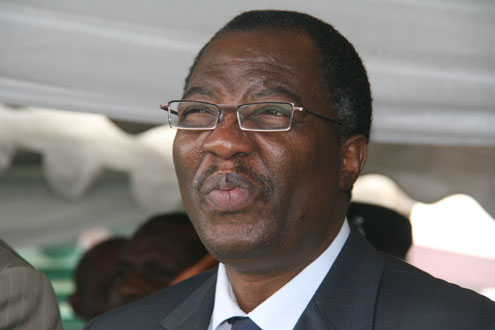 Inspite of this directive by the party, the deponent averred that the executives have refused to relinquish their post at the PDP secretariat, while they have been parading themselves as executives of PDP in Ogun State.
Adeniji further averred that the executive in conjunction with other defendants have started to illegally sell nomination forms to aspirants for governorship, senatorial, House of Representatives and House of Assembly elections in Ogun State ahead of the PDP time table; yet PDP and INEC have not protested against this obvious illegality.
As at the time of filing this report, counsel to the plaintiffs, Barrister Gani Bello leading 10 other lawyers were in the court waiting for the suit to be heard as the plaintiffs urged the court to expeditiously intervene in this matter and grant their reliefs to resolve the crisis in the party.

—Akin Kuponiyi
Load more