Hyundai Motors, seems to be racing confidently towards achieving its target of overtaking  the Western brand's to become one of auto world's top four manufacturers in a couple of  years. The brand and its products have recently been winning one award after another one,  and earning high marks in performance and perception surveys across the world – a  development which has got the competitors glancing at the side mirrors to know how close  the Korean has come.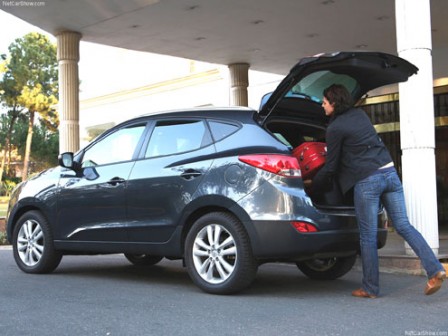 America's Kelley Blue Book's Kbb.com Brand Watch reported that Hyundai had made the list  of top five most-considered brands. In Q2 2010 Hyundai brand consideration surged nearly  six percentage points in the non-luxury coupe/sedan/hatchback segment. Hyundai now  garners 29 per cent of the total consideration among shoppers of this segment, beating  out top competitors like Nissan. Kelley Blue Book's Brand Watch is an ongoing study  tracking and trending consumer perceptions, detailing strengths and weaknesses of makes  within each segment.
In the same timeframe, Toyota fell from the No. 1 spot to third place and Honda continues  to hold steady at second place.  A fewer percentage of Toyota owners are looking at new  models within the brand, down 4.4 percentage points to 53.3 per cent, driving Toyota  loyalty to third place. Holding steady in second place, Honda owners looking at new  models within the brand have increased by 0.7 percentage points to 55.8 per cent.  In  Nigeria, aside the boost given to the Hyundai sales by the introduction of the new  class-beating Sonata and the wave-making Tucson ix35 SUV (which sold out even before  being introduced into the market), the brand's perception among members of the buying  public has been appreciating as the exclusive marketer and an arm of the Stallion Motors,  Hyundai Motors Nigeria Limited, steadily ups the quality and spread of its after-sales  delivery in different parts of the country.
Load more