Former President Olusegun Obasanjo said he could not attend President Goodluck Jonathan's presidential declaration in Abuja on Saturday because of a burial he had to attend in Kingston, Jamaica.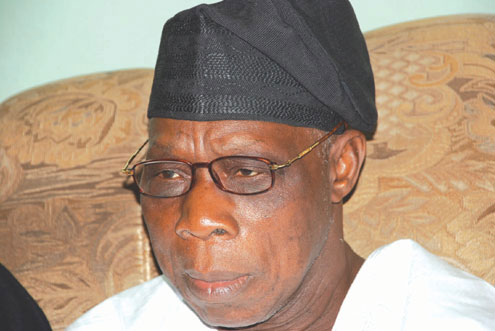 Obasanjo said he was in Kingston for the burial of the father of his "very close friend" Carl Masters.
"Carl Masters lost his father when he and I were together in China," the former president told newsmen at the UN Millennium Development Goals (MDG) Anti-Poverty Summit in New York on Tuesday.
"I promised to honour his invitation to attend his father's burial," the former head of state explained.
Obasanjo, who is currently in New York for Clinton Global initiative, described as "mischievous" media reports that he had abandoned Jonathan's camp.
"I am the chairman of the PDP Board of Trustees, whatever is being done by my zone, I cannot disagree with it," he said, referring to the South-West PDP endorsement of Jonathan for the 2011 general elections.
On Jonathan's chances at the PDP primaries, Obasanjo said: "I believe he will do his best and if he does his best and the PDP does its best, we will be satisfied with the result."
The former president urged Nigerians to be optimistic about the 2011 elections, and to stop "condemning ourselves by the standard other people draw for us".
"We have many things that we need to correct, one of them is the act of criticising ourselves.
" We must decide the best standard for us and use that standard truly, " he said, adding that he believed "so much in Nigeria".
He described Nigeria as a "country of excitement where there is never a dull moment".
"If I come to the world again, I will tell God to bring me back to Nigeria," he added.
Load more