Some recently sacked percieved loyalists of the ousted former Director-General of the  Nigerian Stock Exchange, NSE, Dr. Ndi Okereke-Onyiuke are fighting back as they have sued  the interim administrator of Securities and Exchange Commission, SEC.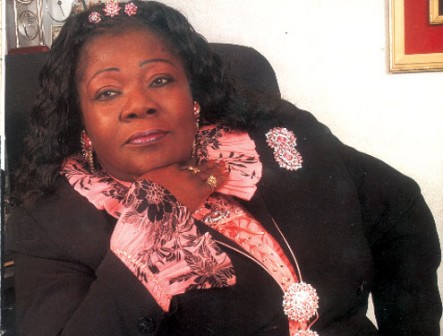 Joined in the suit are the Nigerian Stock Exchange Ltd, the council of Nigerian Stock  Exchange, Mr. Balama Manu and the Inspector General of Police.
The sacked workers in the suit filed at the Lagos High Court claim that they were forced  to sign their letters of resignation and termination of appointment under the watchful  eyes of armed policemen who were drafted to the commission to ensure their compliance.
According to them, on 26 August, at least 32 percent of the NSE workforce was summoned to  appear at the Office of the Head of Administration/Human Capital, to sign and accept  their resignation/ termination letters with armed policemen in the office to ensure their  compliance.
They averred that while in that office, they were given the option to either accept their  resignation or have their employment terminated.
The sacked workers in the suit queried the veracity of their sack under the pretence of  "rightsizing", saying that immediately after their sack, some new workers have been  engaged by the Exchange.
Describing their sack as an act of intimidation and victimization, the ex-workers averred  that due process was not followed in their purported sack.
According to them, since the removal of the formal Director-General of the Exchange Dr.  Okereke-Onyiuke, was done without recourse to due process, their sack cannot be said to  be proper as the interim administration does not have the legal standing to sack them.
They are asking the court to make a declaration nullifying their sack and an order  reinstating them back to their work post.
In the alternative, they are asking the court to compel the Exchange to pay all  entitlements and emoluments due to them from the day they were forced to resign until  their appointments are properly determined.
The defendants in the matter are yet to file their response.
—Henry Ojelu
Load more