P.M.Motoring continues to be amazed at the show of excessive respect in the media, for  Alliance Auto's new "vision" for the Nissan Sentra recently launched in Nigeria for a  select few.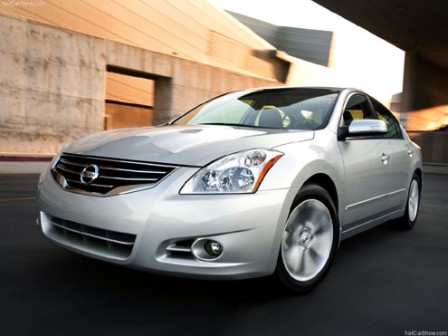 Most of us seem to have suspended all rational thought, falling all over ourselves  trying to pretend that upstaging the sedan market by the new product is not only pure  lunacy, but a growing showroom train wreck.
The new Sentra is expected to help Alliance Autos achieve its objective of taking the  leadership position in the market through a combination of aggressive new-model releases  backed up by the good reputation of its brands.
"At Alliance Autos we believe our Nigerian market is very keen to buy such practical cars  which also offer a substantial helping of grace, provided they remain robust and  reliable, and are expecting the Sentra to make a significant impact as a result of this  hunger," says Mr James Duncan, Alliance Autos Managing Director.
According to Alliance Autos, sole distributor of the Nissan and Renault range of  vehicles, the new Sentra will fix any infirmities on the retail side of the equation and  set the table for sure-fire future product success overnight.
Make no mistake, the new Sentra is a fine piece of work but there's no fixing what ails  Alliance Autos overnight, and with one single product, whatever it is. What marketing  strategy killed the Nissan Murano, Tiida, Teana launched previously? Why did Mr Parvin  Singh offered to resign his M.D status and head back straight to Stallion Motors from  where he was initially poached?
Duncan concludes: "With the release of the new Nissan Sentra, Alliance Autos can truly  lay claim to having one of the most comprehensive model mixes available in Nigeria today.  We have vehicles of every requirement, from the compact Tiida to the luxurious Teana  spanning high-end SUVs with the Murano and fleet workhorses in the pickup AX.
Load more