Femi Ipaye/Abuja
Senator Polycarp Ogbonna Nwite, Senior Special Assistant to the President (Political Matters) is dead.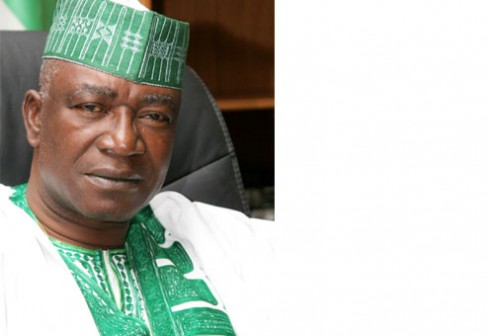 According to a press release signed by his media adviser, Mr. Edward Dibiana, Senator Nwite's first son, Mr. Michael Nwite disclosed that his late father passed on at the National Hospital, Abuja where he was receiving treatment in the early hours of today due to the complications that arose after a medical procedure he went through  at Columbia Asia Hospital, Bangalore, India in April.
Nwite, who resumed work two months ago after recuperating in his village, Odageri Edda, in Ebonyi State, travelled back to his village three weeks ago for the new yam festival and was said to have slumped hours after his arrival and was subsequently rushed back to Abuja and was admitted at the private wing of the National Hospital before his demise.
The primary reason for the initial surgery in India was to preserve his sight which was failing.
A frontline Politician and Industrialist, Senator Nwite was a very vocal political activist, who at the height of the ravenous regime of the late General Sani Abacha was one of the arrowheads of the pro-democracy group, National Democratic Coalition (NADECO) ,which insisted on the validation of the June 12, 1993 Presidential election, believed to have been won by the late Chief M.K.O. Abiola.
For his audacity, Nwite was hauled into detention with some of his colleague- senators such as Asiwaju Bola Ahmed Tinubu, former governor of Lagos State, Ameh Ebute and the late Mark Nwulu ,for unfounded allegations of being involved in the spate of bombings that rocked various parts of the country then.
Twice, he contested the governorship election in Ebonyi State and lost. He was Chairman Senate Committee on National Security and Intelligence, during his period as a Senator.
In 2008 he was appointed the Nigerian High Commissioner in Bostwana by the late President Umaru Yar'Adua. He was however recalled to Nigeria in 2009 and was made the Senior Special Assistant to the President (Political Matters), a position he retained under the current government of President Goodluck Jonathan until he passed on.
As a true believer in the principles of democracy, Senator Nwite had at different fora canvassed for internal democracy of the parties, supremacy of the rule of law and violence-free politics.
He is survived by six children.
Load more