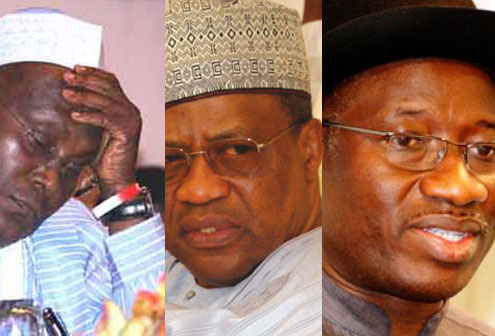 As campaigns for the 2011 election in Nigeria gather momentum, politicians have  intensified their courtship with service providers in order to reach out to as many  Nigerians as possible.
Political Train's private investigation revealed that unlike what obtained in the past  whereby aspirants engaged in door-to-door campaign to woo the electorate, they have  applied the modern ICT system.
Most aspirants have applied the website campaign system, while some have engaged the  service provision of the major service providers like MTN, ZAIN, GLO and Etisalat to send  their political mission and vision to people in their various constituencies.
President Goodluck Jonathan's supporters have in recent times been sending various  messages to Nigerians via SMS, explaining why they must vote for the Bayelsa-born teacher  turned politician in 2011.
Same goes for the campaign teams of former vice president, Atiku Abubakar and former  military president, General Ibrahim Badamasi Babangida (retd). Kwara state's incumbent  governor, Dr. Bukola Saraki is not left out of the innovation.
At the state level, aspirants vying for Governorship, Senate, House of Representatives  and states Hoouses of Assembly have also customised their messages on the internet and  SMS on phones explaining why they are contesting for the various positions.
Coining the messages in their campaign names, the aspirants, we gathered, decided to  engage the service providers for a larger outreach and to reduce their campaign budgets.
When contacted on phone, some of the aspirants who begged for anonymity said that they  have realised that most of their budgeted money for the campaigns do not reach their  source, hence the new dimension.
Load more