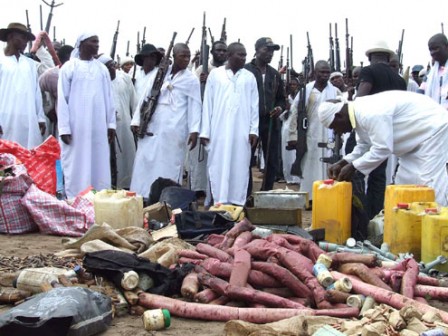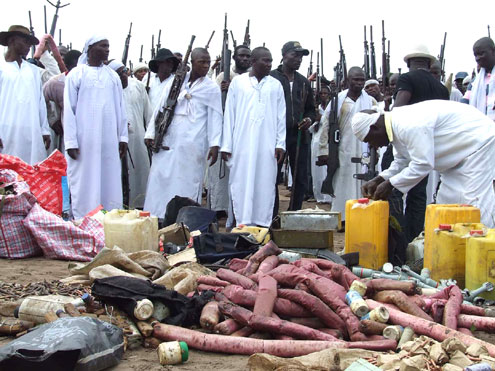 The administration of Governor Chibuike Rotimi Amaechi of Rivers State has announced  plans to it increase by 100 per cent the budgetary allocation of the Social Development  Institute (SDI) from N500 million to N1 billion in the next fiscal year to enable the  establishment accommodate more areas in its scope of training for more ex-militants in  the state.
Governor Amaechi disclosed this yesterday at the second graduation ceremony of batch 2 of  300 ex-militants from the Rivers State Social Development Institute at Okehi,  headquarters of Etche Local Government Area.
The governor, who stated that his administration does not encourage giving people  physical cash, noted that equipping the workshops and proper training of the ex-militants  would be of more benefit to the trainees, because the skills acquired would empower them  for life.
He reminded the graduands that having been trained in practical work, they should utilise  the knowledge to engage in meaningful ventures rather than wait for non-existent paid  employments.
He hinted that with the opportunity, "if we train more people, it would reduce crime in  the state" and that such programmes attract the support of the state government, while  advising the graduands never to go back to crime.
Governor Amaechi lauded Chief Albert Horsfall, the chairman of the Social Rehabilitation  Committee (SRC),  and other members for the improvement recorded in the programme,  pointing out that the most important thing was what the graduands would do after leaving  the institute.
He thanked them for grouping the trainees into cooperatives to monitor their progress  after graduation.
Earlier,  Horsfall said the institute was graduating 300 ex-militants, including 17  female in various skills, bringing the total number of graduands so far to 600 persons.
According to him, "with today's graduation, we have turned out about 600 former militants  and cultists to become normal, well behaved, potentially responsible citizens of this  country and indigenes of the state, by making them employable to grow the local economy."
He thanked the state governor for his unflinching support, provision of economic and  material sustenance for the numerous activities of the institute while appealing to  corporate bodies and well meaning individuals to assist in providing workshop equipment  to enhance their training.
Also speaking, the best behaved graduand, Mr Iyalla Mark Jack, commended Governor  Chibuike Amaechi for bringing hope to Rivers people, especially in the support to the  youths of the state and thanked all those that contributed to their training.
The ceremony which attracted dignitaries from all walks of life featured presentation of  prizes to the best graduating trainees.

—Okafor Ofiebor/             Port Harcourt
Load more