The faceoff between Michael Tari-Davies a.k.a. Malam Spicey and Gabriel 'Terry G'  Oche-Amanyi, is far from over as the former has thrown another jibe at the latter in the  video of the popular song, Free Cure.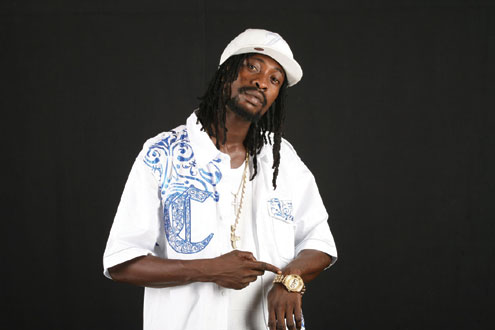 Directed by Dede Oji, the video, which parades artistes like Black Solo, D'large and  D'bling, among others, was shot at FESTAC Town, Lagos, two weeks ago.
P.M. Entertainment gathered that a scene in the video shows someone garbed like Terry G,  catching his groove in the midst of people and suddenly, Malam Spicey came and flogged  the figurative actor and chased him away.
The lyrical battle between Terry G and Malam Spicey started last year when Terry said in  his hit song, Free Madness, that "…me I no be Malam Spicey, me I no dey stop for the  fourth bar over…"
Related News
And in a swift response, Malam Spicey replied Terry G through the same medium. He dubbed  his own track Free Cure. In the song, he threw a couple of abusive words at Terry G and  even went as far as saying that he is ugly like a monkey or ape.
Although Spicey claimed Terry G had apologised to him, it appears all is not well between  the two. The concept of the video tells it all that the rage continues between the two  music stars.
—Bayo Adetu