After a successful tour of some major cities in the United States of America, wave-making  hip hop artiste, Nigga Raw, is back in the country and has picked 1 October 2010 as the  date to release his third album titled End Of Discussion.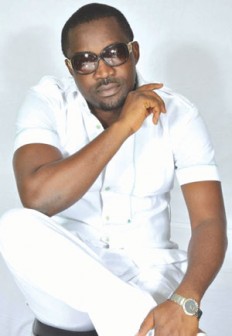 The Abia State-born crooner said the 12 tracker will hit the shelves on Independence Day  amid fanfare.
Speaking on the success recorded during his one-month tour, the Business Administration  and Management graduate of the Institute of Management Technology (IMT), Enugu, admitted  it was a plus for his thriving career.
"All my shows in the US were successful. At the Houston show, I played for Umuigbo Unite  and later moved to Dallas where I played in a massive show packaged by Townkriers and Big  A Entertainment. I capped my outing with a historic show powered by Sons of Nigeria in  New York City. At all my shows, the reception was overwhelming and my fans, including  whites, kept dancing and asking for more," he disclosed.
Shedding more light on his new album and the date chosen for its release, Nigga Raw, who  had earlier in the year toured some countries in Europe, including Italy, Switzerland and  Austria for three weeks, said it was a token for his fans and the nation at 50.
"The date of release of this album was carefully planned and picked. I love my country,  so, I decided to give my fans and our nation a special gift on the occasion of its 50th  anniversary as a united and unique nation. Sincerely, the album was ready very early in  the year, but I decided to wait till 1 October, despite the mounting pressure from my  marketing outfit. I want Nigerians, especially my fans, to celebrate with a copy of my  new album on 1 October, in the spirit of nationhood and independence," he submitted.
Interestingly, the entertainer whose real name is Ukeje Okechukwu, recently dropped two  music videos from the new work, which he equally vowed would revolutionise hip hop music  scene.
One of the videos, O-Chukwu, directed by Jos-based Bobby Hai, is already serenading the  air waves and garnering critical acclaim from pundits and critics alike, while the other  video, Let's Party, which Raw described as a techno song and shot by Wacko D' Bad, is  expected to drop on air on 1 October.
—Bayo Adetu
Load more