Multiple award-winning musician, Innocent 'Tuface' Idibia, has said despite undue  criticisms from some quarters, he will not abandon his five kids and their moms.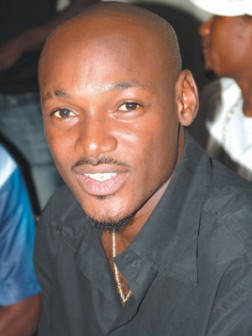 The African Queen crooner currently has five kids from three ladies but he said even  though he is not yet married to any of the ladies, he will not shy away from his  responsibilities as a father to the kids and their mothers.
In an interview with P.M.NEWS, Tuface said: "I have five kids from three lovely ladies.  Abi na women I go call them? I try as much as possible to see them because I have little  or no time."
On the reasons why he decided to be a polygamist, he said: "I did not plan to have kids  from different women but at a point in my life, it happened and I said I will not run  away from it. I will stand and face the responsibility."
The Benue State-born singer has refused to comment on whether he will settle down with  one of the ladies that bore him kids or not.
"I never know oh! It might be one of them and it may not be," he said.
—Ayodele Lawal & Bayo Adetu
Load more