Rights activist and president of the National Conscience Party, NCP, Mr. Femi Falana has  called on the Independent and Corrupt Practices and Other Related Matters Commission,  ICPC, to investigate allegations of diversion and looting several trillions of naira from  the Federation Account.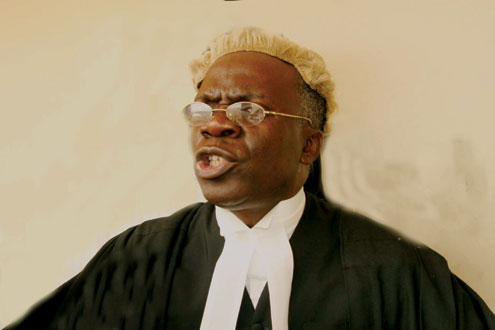 Enumerating the details of the alleged corruption, Falana said N1.8 trillion was diverted  from the Nigerian National Petroleum Company, NNPC accounts. The breakdown, he stated,  included N1.5 trillion on gifts to various persons, N18 million loan granted to a sugar  company and N650 million as subvention to the Department of Petroleum Resources, DPR, a  subsidiary of the NNPC.
He also alleged that the sum of $8.575 billion was withdrawn from the Federation Account  without authorisation.
The Lagos-based lawyer also alleged that trillions of naira have been collected by the  Federal Government but which have been withheld from the Federation Account.
These monies, he said, included N750 million earned from natural gas, N600 million  signature bonus, N24 trillion out of internally-generated revenue, N400 billion from  concession of Nigerian Ports Authority, NPA and N511 billion from sale of Federal  Government Assets.
Falana said failure of the government to remit the N1.8 trillion into the Federation  Account was a violation of section 162 of the Constitution. He added that the Heads of  State who gave the illegal directives to the NNPC violated provisions of the Criminal  Code Act and ICPC Act.
He submitted that with the ravaging poverty in the land which gave rise to diseases like  cholera, malaria killing the people, the ICPC should consider the petition of the NCP and  prosecute the highly placed Nigerians involved in corruption.
The NCP also demanded that the missing trillions of naira be recovered and paid into the  Federation Account without further delday.

Load more