The Governor of Oyo State, Adebayo Alao-Akala seized August salary of all the secondary  school teachers in Oyo State because their representatives did not turn up at the venue  of his declaration for the second term in office to show him solidarity.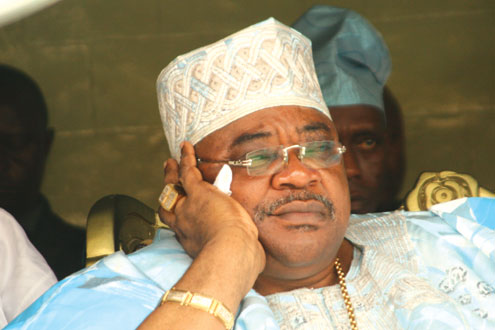 P.M.NEWS gathered that the governor had earlier vowed not to pay the teachers' June and  July salaries because they were on strike but promised to release their August salary on  Thursday, September 23. This was not to be as the governor was very enraged that the  National Union of Teachers, NUT, Oyo State Chapter was absent at the venue where he  'hearkened to the wishes of Oyo State people' to run for the second term.
Our reporter further gathered the governor, who was not comfortable with the payment of  27.5 per cent increment the teachers were agitating for, had increased the tax of the  teachers tremendously.
For instance, it was revealed that the teachers that were paying N2000 had their tax  increased to N4000 while principals are made to pay as much as N11,000.
Efforts to get government reaction proved abortive.
Prominent indigenes of the State had been at loggerheads with the governor over his  ambition to go for a second term in office.
Their feelings of resentment arose because of the poor performance of the governor in the  last three and half years.
—Femi Anjorin
Load more