Hours to the proposed meeting between the Independent National Electoral Commission,  INEC, leadership and the committee of the National Assembly, NASS, over the issue of an  extension of time for the conduct of the 2011 general elections, Prof. Attahiru Jega  Chairman of INEC addressed a press conference this morning at its headquarters in Abuja  to intimate the press on the position of the electoral body.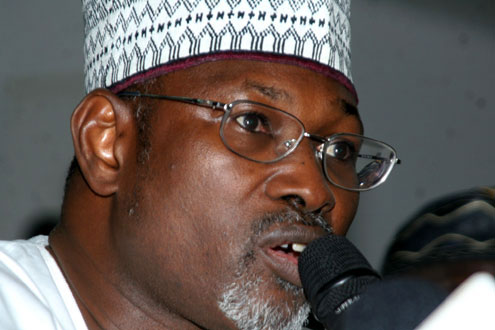 Jega informed newsmen that the electoral body would need up to April to deliver a free,  fair and credible election to Nigerians.
He observed that the need to produce a fresh voters' register that will be devoid of any  form of irregularity is one of the factors that led to INEC's request for extension of  time.
The INEC boss also stated that the 29 May 2011 handover date still remains sacrosanct as  the commission will not engage in anything that will lead to tenure elongation which will  likely occur if the handover date is tampered with.
Jega admitted that the major set-back, which will be experienced by this extension, is  the possibility of having a president sworn into office while election-related  litigations are still pending.
Part of the recommendations made by the Uwais Electoral Reform committee is for the  dispensing of all litigations before swearing-in of the elected candidates.
This recommendation will be clearly affected if the election is shifted from the proposed  January till the proposed April 2011 date.
The INEC boss reiterated that the hope is to reduce the possibility of litigation as the  commission intends to do an excellent job.

—Nnamdi Felix/Abuja
Load more