A Permanent Secretary in the Taraba State Government House, Mr Denis Orkuma Nev who is also a prosecution witness in the on-going trial of former governor of the state, Rev Jolly Nyame today insisted he gave the ex-governor N101 million cash after withdrawing the money from the state accounts on the instructions of Nyame.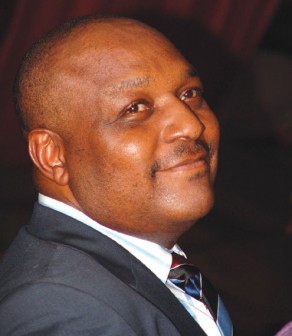 Ex-governor Nyame is facing a 41-count charge of money laundering, criminal breach of trust and gratification, totaling N1,360,000,000 before Justice Adebukola Banjoko of the FCT High Court, Gudu Abuja.
Nev had at the last hearing of the case in June while being led in evidence by the prosecution counsel, Rotimi Jacobs told Justice Banjoko  how the former governor unilaterally raised and approved the sum of N101,000,000,  for the visit of former President Olusegun Obasanjo to the state, without following normal processes of disbursing funds.
He had also said that memos for the amount were raised on a single day, 11 April 2007, and payment vouchers approved at the government house rather than
the ministry of finance.
Besides, Nev also disclosed how over N200, 000, 000 was withdrawn by some officials of both the Taraba State government house, specifically,  the cashier, Joel Andrew and the then Taraba State liaison officer, in Abuja for the governor's private use.
When the matter resumed today for the cross examination of the prosecution witness 4, Mr Nev by the defence counsel, O. Makanjuola, he insisted that the former governor directed him to raise the N101 million which he did and brought to him cash on 11 April 2007, a day before the visit of former President Obasanjo.
The defence counsel also tried establishing the number of offices that PW4 will have to pass through before getting to the governor's office and the likely number of
people he must see before getting approval, the witness told the court that he didn't need any clearance to see the governor, being the Permanent Secretary Administration in the government house.
He also said that through the various offices leading to the Governor's Office, only the last which is the 4th has a constant presence of the Governor's Orderly.
Justice Banjoko has, however, adjourned the matter till tomorrow for further cross examination.
Load more