President Goodluck Jonathan declared yesterday that he is the most experienced of all the  candidates in the race for 2011 presidential elections.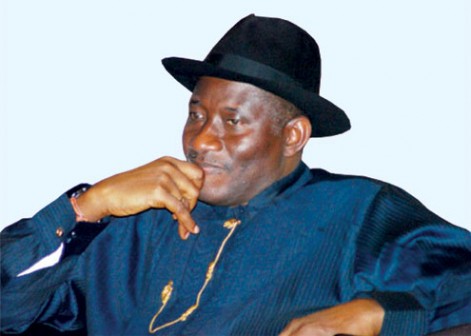 Jonathan said this during an interactive session with women, children, persons with  disabilities and the aged at the Banquet Hall of the Presidential Villa, Abuja.
The forum was held shortly after President Jonathan submitted his expression of interest  form to contest  the 2011 presidency at the Peoples Democratic Party, PDP headquarters in  Abuja.
While reacting to a question from one of those who attended the forum on the security  implications of the presence of heavyweights like former military head of states Generals  Ibrahim Babangida,(retd), General Muhammadu Buhari (retd), former Vice President Atiku  Abubakar and others in the race, President Jonathan said government will not allow  anybody to create problems in the country.
He declared that even among the heavyweights, he not only considers himself the best but  the most experienced.  The President argued that unlike the others, he has witnessed  governance at all levels.
"I see myself as the most experienced of all of them because I have witnessed governance  at all levels. I have been a deputy governor, governor, vice president, acting president  and now president.
"I consider myself as the best. We will not allow anybody to create problems and Nigeria  will be safe for everybody," the President assured while re-stating the determination of  his administration to ensure that every vote counts in the 2011 elections.
Reacting to another question from a participant at the forum on the state of education in  Nigeria, Jonathan said he is worried at the failure rate being recorded by Nigerian  students in national examinations.
He also lamented the falling standard of education across all levels in Nigeria and noted  that as a result, certificates obtained from higher institutions in the country are being  treated with contempt outside.
"I am worried at the failure rate because at the end of the examinations, the statistics  that come out is always terribly embarrassing. I get worried by the result I am seeing."
Jonathan added that as a result, he has directed the Federal Ministry of Education to  organise a stakeholders' meeting where the problems will be discussed and a blueprint  will be drawn up to overcome it in October this year.
To encourage the participation of people with disabilities in politics, President  Jonathan said he will discuss with the PDP chairman on the possibility of giving them  forms free to contest for political offices.
—Oluokun Ayorinde/ Abuja
Load more