Riding on the crest of the popularity that his show, Lord of The Ribs, garnered early  this year, humour merchant, Bright Okpocha, popularly known as Basketmouth, is set to  stage another edition of the annual comedy concert.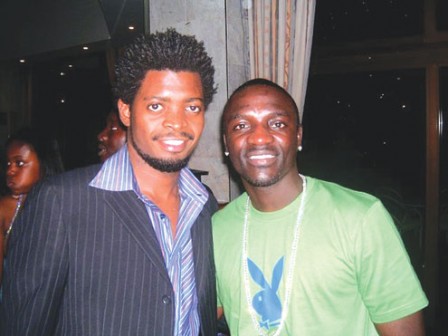 The event, which in the past was christened Uncensored, will this year hold on 10  October, 2010 and scheduled to hold at the Expo Centre of the Eko Hotels and  Suites, Lagos, South West Nigeria.
It is expected to feature an array of stars including 10 Nigerian musicians, 10  home-grown comedians, 10 foreign comedians from South Africa, United States and Britain.
One of the foreign comedians expected at the show is the Nigeria-born Hollywood star,  Gina Yashere. She will be experiencing her debut performance in Africa.
Explaining the motive behind the concert, Basketmouth said "we want to do something  different, something that has not been done in the history of stand-up  comedy in Nigeria."
He added that for the first time in the history of comedy show in Nigeria, N1 million  cash prize is to be won by a member of the audience, courtesy of Coca-Cola, in  celebration of the company's Open for Happiness promo, while a bottle of Coca-Cola will  be given to every member of the audience.
Earlier in the year, the award winning comedian rocked the city of London, where he  staged the first edition of Lord Of The Ribs, thus becoming the second black comedian in  the history of the prestigious 02 Arena Hall to have a sell out show.
Later in the year, he travelled round the world, touring the US, South Africa, Kenya  and Ghana, to rub shoulders with comedy greats like Mel Miller and Chris James.
Load more