To celebrate Nigeria at 50 and promote the image of the country in a positive light,  multi-talented entertainer, Julius 'D-Genius' Agwu, has released a new video entitled  Great People, Great Nation.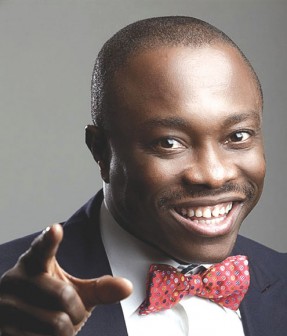 According to the entertainer, this is his own way of projecting Nigeria as a country  blessed with talented human resources, who can stand their own anywhere in the world.
"We are intelligent and we know what we want. A true Nigerian can never be intimidated.  My ambassadorial role is to keep projecting the image of my country in good light," he  enthused.
The new video, dedicated to all Nigerians both at home and in the Diaspora, was shot  in London and directed by JJC a.k.a. Skills and it is one of the singles from his  forthcoming album tentatively titled The Genius. Other tracks are Hello My Baby and  Experience.
Few weeks back in London, Julius held the Nigeria at 50 anniversary edition of his  popular show, Crack Ya Ribs. The event, held at The Troxy, was a huge success and as a  reward for his ambassadorial roles to Nigeria, he won an award there before returning  home for his contribution to the development of the Nigerian entertainment industry in  the diaspora.
He was awarded the Best International Comedian to ever come out of Nigeria, courtesy of  Nigeria Arise Award, UK.
Load more