The burial ceremony of Princess Mariam Adegeye, the mother of King of World Beat, Otunba  Sunday Ishola Adeniyi-Adegeye, has come and gone but it will linger for ever in the  memory of those that attended the event.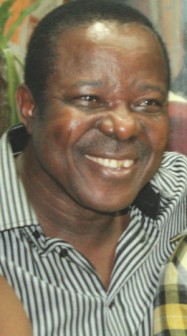 The week-long ceremony started on Monday,, 27 September, 2010 with Service of Songs at  the Bariga home of  the deceased and another one in Ondo, Ondo State, South West Nigeria,  the following day as well as Artistes' Night at the Civic Centre also in Ondo, later in  the day.
Evangelist Ebenezer Obey Fabiyi kick-started the celebration at the Christian wake keep,  when he sang one of his old tunes entitled Miliki Express and those present could not  help but take to the dance floor.
The high point of the event was the burial proper, which started with a funeral service  at the Wesley University of Science and Technology, Ondo. In attendance included the  governor of Ondo State, Dr. Olusegun Mimiko; Senator Iyiola Omisore, Chief Yemi Farounbi,  politicians and top musicians, among other dignitaries.
After the church service the body of the deceased, in a white-gold steel casket made by  MIC, a Lagos-based firm of undertakers and which a source said cost about N5 million, was  taken to her residence on Ademulegun Road in a black 4Matic Mercedes Benz R500 hearse  with Maami boldly inscribed on the plate number.
There was a mild drama before the body was interred as the boot of the car conveying the  corpse got hooked as if the deceased did not want to leave her children.
For about 45 minutes, the MIC boss, Tunji Okusanya and others, battled to open it but to  no avail, until a local mechanic assisted.
Despite the age of the deceased, KSA and his other two siblings betrayed emotion at the  grave side as they shed tears uncontrollably when the body was lowered into the grave.
Later in the day, guests were entertained at a lavish party held at the Civic Centre in  the town.
On the band stand were veteran juju musicians Admiral Dele Abiodun and Professor Y.K.  Ajao, while the Osun State governor, Prince Olagunsoye Oyinlola, led dignitaries  including the Olugbo of Igboland and OBAT Petroleum boss, Oba Francis Obateru Akinruntan;  the Speaker, Lagos State House of Assembly, Hon. Adeyemi Ikuforiji and ACN, Lagos chief,  Cardinal James Odunmbaku, among others.
Load more