President Jonathan has hinted that the perpetrators of the independence day bomb blasts are members of a small terrorist group residing outside the country, in what may be strongest link yet to the arrest of leader of Movement for Emancipation of Niger Delta, MEND, Henry Okah in South Africa yesterday. There have been reports that the MEND leader was arrested on suspicions that he was the brain behind the two explosions which claimed about 12 lives and injured scores of others in Abuja on 1 October. President Jonathan also alleged that the terrorists " were sponsored by unpatriotic elements within the country"  and vowed that Government will not rest, until the killers are exposed and punished along with their sponsors, no matter how highly placed they may be.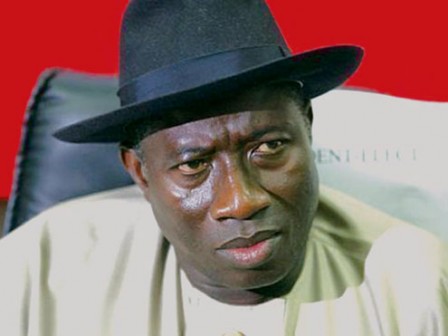 President Jonathan  added that Nigerian security agents are on the trail of perpetrators of the bomb blasts and vowed that they will be fished out and severely punished.
The President stated this last night at the state dinner which held in the State House, Marina, Lagos, as part of activities to mark the nation's 50th Independence anniversary.
"It is a small terrorist group that resides outside Nigeria that was paid by some people within to perpetrate the dastardly act. We are on their trail and I promise Nigerians that the matter will be investigated to the last, and until everybody that is connected is brought to book, we will not rest. Government will no longer condone this culture of impunity," he stated.
"There was a statement purported to have been written by MEND, but investigations show that members of MEND have said they don't know about it."
"Anybody who thinks that he can come under the cover of Niger Delta struggle to perpetrate violence and criminality, your time is over. We will no longer tolerate it, we will not accept it, the security agents are on their trail, and Nigerians will soon know the actors behind this evil," Jonathan stated.
While lamenting the dwindling state of the nation's educational sector, President Jonathan disclosed that he has called for a special two-day interactive summit between the Federal Government and all stakeholders to brainstorm and proffer solutions on revamping the sector beginning from tomorrow.
He described the mass failures by students in secondary education examinations such as NECO, WAEC and JAMB as a big challenge to Government, stressing that this trend could always result to poor quality of university graduates if not promptly addressed.
"I am calling a special interactive session to look seriously into the educational sector this Monday. I and all the governors, the traditional rulers, religious leaders, and all key stakeholders in the educational sector will brainstorm for two days to improve the quality of education in this country because without educating our young men and women, we cannot go anywhere as a nation. We need trained brains and developed minds to change our society and we cannot achieve this without a viable educational sector."
The President further noted that though the challenges that confronted the nation in the past 50 years have been daunting, there is hope of surmounting them with all hands on deck, as he is prepared and committed to drive the process towards a transformed Nigeria.
He called on Nigerians to refrain from self aggrandisement and place national interest first, pointing out that "if you alone are rich, and everybody around you is poor, then there is no value for your wealth."
He assured of his preparedness to work with all levels and arms of government to re position critical sectors of the nation's economy. He also assured that there will be frequent interaction and brain storming sessions with members of the business community henceforth to ensure a vibrant Nigerian economy.
Dignitaries at the occasion included the Senate President, Senator David Mark, Speaker of the Federal House of Representatives, Hon. Dimeji Bankole, the Secretary to the Government of the Federation, Alhaji Yayale Ahmed, Governor Fashola of Lagos State represented by his deputy, Sarah Sosan, state governors, captains of industry and other top government functionaries.
By Oluokun Ayorinde/ Abuja
Load more