Chief Raymond Dokpesi, the Chairman of DAAR Communications who also doubles as the Director General of General Ibrahim Babangida Campaign Organisation may have been arrested by the State Security Services, SSS.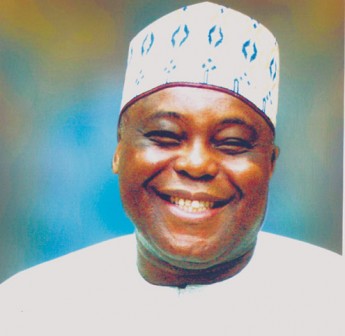 It was gathered that Dokpesi was invited by the State Security Services, SSS to appear at its Abuja office for questioning yesterday.
The media mogul, it was gathered had gone to honour the invitation around 10 am today. But according to a statement issued this evening by the IBB Campaign Organisation, he has not returned since then.
Calls to all his mobile phones are also not going through, while a delegation from the IBB Campaign organisation who went to check him were denied acess to him, Senator Kanti Bello, Deputy DG, IBB Campaign Organisation said this evening.
PM NEWS however gathered that the DAAR Communications chairman may have been arrested over last October 1 bomb blasts in Abuja. Sources told this magazine that
Dokpesi was allegedly sighted in South Africa last week and his arrest may be related to his journey to the former apartheid enclave.
The arrest of Dokpesi will also fit into claims by President Jonathan that last Friday's bomb blast was master minded by a small terrorist group based outside the country, but sponsored by elements in Nigeria.
Henry Okah, the leader of Movement for Emancipation of Niger Delta has been arrested and arraigned in court over the bomb blasts by the South African police.
It was not yet clear if Dokpesi met with the MEND leader who have been living in South Africa during his trip to the former apartheid enclave.
By Oluokun Ayorinde
Load more