The case instituted by Rauf Aregbesola, the 2007 governorship candidate of the Action  Congress of Nigeria, ACN, against the People's Democratic Party, PDP, candidate, Governor  Olagunsoye Oyinlola of Osun State before Court of Appeal, Ibadan division today suffered  a setback due to INEC application for extension of time.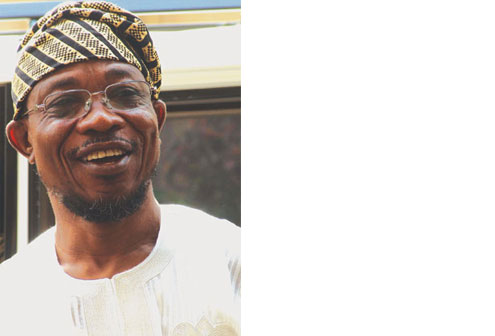 INEC counsel, Dayo Famakin-Johnson, moved an application before the court asking for more  time be given to it to be able to file its own application.
Due to the fact that other parties did not oppose the application, the court presided  over by Justice S. S. Alagua granted it.
In his ruling, having disclosed that his 3-man panel which include Justice M.O.  Kekere-ekun and Justice Modupe Fasanmi would not hear the appeal suit, Alagua stated   that notice of hearing would be sent to all the parties.
He said that a short period of adjournment would not be possible considering the fact  that a new panel to be constituted by the appropriate authority would hear the case,  while urging the counsel to Aregbesola to take his time to respond to INEC's application.
He further ruled that the application should be submitted today.
Earlier, lead counsel to Aregbesola, Mr. Deji Sasegbon (SAN) , withdrew one of his  applications filed before the Supreme Court in Abuja, asking that the appeal be heard  without application from INEC.
According to him, INEC failed to file application within the time given to all the  parties.
However, he noted that he had no problem against the application about to be filed by  INEC, saying that he was well prepared to take up the application.
In a chat with newsmen after the court session, Sasegbon pointed out that the case would  be decided in favour of Aregbesola adding that by the time the Court of Appeal deals with  the fraud in the Osun State Governorship Election, Aregbesola would be declared the  governor of the state.
"What we are asking for is simple. We are just asking the court to declare Aregbesola as  the governor of Osun State based on the 2007 governorship election. The election was  characterised by frauds perpetrated by PDP. We are at the court to prove it and we will  prove it beyond reasonable doubt," he said.
Also, counsel to Oyinlola, Mr. Jide Ayetibo, said that he is pleased with the state of  the suit.
Ayetibo said once the notice of hearing is served, all parties would come to court to  state their sides of the issue.
—Gbenro Adesina/Ibadan
Load more