President Goodluck Jonathan has appointed retired General Andrew Owoeye Azazi as the new National Security Adviser, NSA.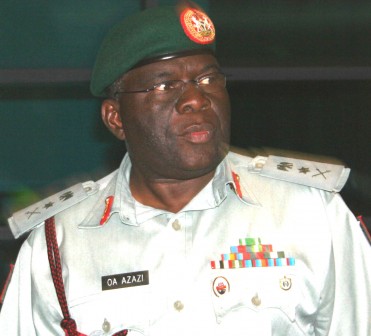 This was contained in a press release issued this evening by Ima Niboro, spokeperson for President Goodluck Jonathan.
The new NSA is of Ijaw ethic stock and from the same Bayelsa State like President Jonathan.
The presidential spokesperson also said the President wished the former NSA well.
Observers believe that the appointment of Azazi may have been partly influenced by the need to beef up security in face of last October 1 bomb blasts in Abuja.
By Oluokun Ayorinde/Abuja
Load more