To check cases of electoral malpractice, INEC on Monday said there would be no polling  booths in the palaces of traditional rulers during the 2011 elections.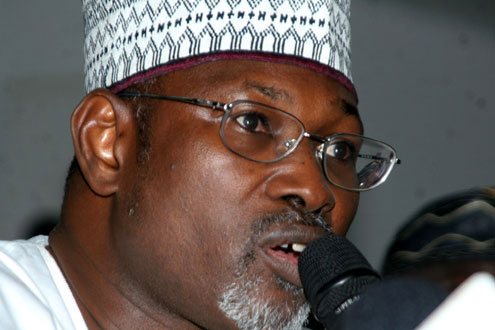 INEC Resident Commissioner in Plateau Habu Zarma stated this during a consultative  interactive meeting with registered political parties from Kogi, Nasarawa and Plateau  States.
"Ballot boxes will not be placed at the palaces during the 2011 elections; in fact, any  voting within the palace will be termed invalid.
"It is incumbent upon us as stakeholders to evolve ways of overcoming obstacles  confronting the conduct of free, fair and credible elections in 2011.
"Smaller countries have realised the dream of credible elections; our own nation cannot  afford to be an exception," he said.
Zarma decried the lack of internal party democracy, political violence, monetisation of  votes, gender disparity, corruption and manipulation of ethnicity and religion during  elections.
The commissioner restated the determination of INEC to remain an unbiased umpire in the  electoral process, saying that it was "very necessary" to sanitise the electoral process  and achieve a stable democracy.
In his speech, Prof. Attahiru Jega, the INEC Chairman, who was represented by Dr  Abdulkadir Oniyangi, a National Electoral Commissioner, said that the Commission had  completed the processes for the procurement of equipment for voter registration.
Jega added that INEC had also commenced the recruitment of no fewer than 360,000 ad hoc  staff required for the exercise.
"INEC has fully developed new registration software that is completely owned by the  Commission. The new software is currently being rigorously tested.
"The significance of the new software is that it will tackle many of the lingering  challenges that stained the credibility of past voters' registers," he said.
The Chairman reiterated his determination to undertake internal reforms and overhaul the  Commission's operations.

Load more