The presidential campaign organizations of Generals Ibrahim Babangida, Alhaji Atiku Abubakar, General Aliyu Gusau and Governor Abubakar Bukola Saraki have accused President Goodluck Jonathan administration of unleashing "a culture of intimidation, harassment and fear against leading political opponent as a means of silencing their voices and ensuring its success in the 2011 President elections", in its response to the October 1 bomb blasts in Abuja.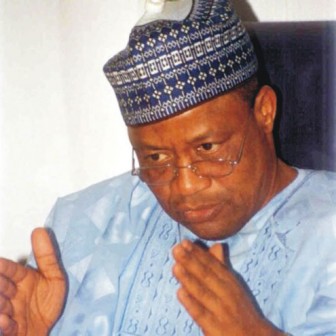 In a joint statement signed by Senator Kanti Bello, Deputy Director General, General Ibrahim Babangida Campaign Organisation, Senator Ben Obi, Director General of General Aliyu Gusau Campaign Organisation, Dr Udenta. O Udenta, Director General of Dr Abubakar Saraki Campaign Organisation and Chris Mammah, the Director General of Atiku Abubakar Campaign Organisation  titled  We Will Not Be Deterred by  The Politics of Impunity, Silence, Fear, Intimidation and Harassment this evening, the four Northern presidential candidates also said a "more dangerous dimension is being introduced to the unfolding bomb blast phenomenon". The campaign organizations also accused President Jonathan of giving the "green light to the security agents to hunt down his perceived political opponents and rope them into the planning and execution of the bomb blasts" though MEND had claimed responsibility for unfortunate event.
The Northern presidential aspirants also called for an independent judicial investigation into claims by Henry Okah over the Independence Day bomb blasts on Tuesday afternoon on the Al-Jazeera television network.
The four presidential aspirants were reacting to the arrest of the Director General of General Babangida Campaign Organisation, Chief Raymond Dokpesi yesterday by the State Security Services, SSS and the claims by Henry Okah, the leader of Movement for the Emancipation of the Niger Delta, MENDÂ Â on Al-Jazeera that he is being persecuted because of his refusal to implicate Northern presidential aspirants in the independence day bomb blasts.
While accusing the Jonathan administration of playing politics with the security of the country in the way it had so far reacted to the bomb blasts, the Northern presidential aspirants condemned yesterday's arrest of Dokpesi and his linkage to the Independence Day deadly explosions.
" This latest attempt to demonize Dr Dokpesi and cast him in the mould of terrorist is but a small part of an escalating culture of impunity, recklessness, intolerance and arbitrariness which the Federal Government is currently associated with", said the Northern  presidential aspirant.
The Presidential aspirants also called for the investigations of the claims by Henry Okah that he was contacted by one of the aides to President Jonathan to publicly absolve MEND of responsibility for the bomb blasts and instead claimed that it was the handiwork of some Northern presidential aspirants.
This Okah said in the television interview was with a view to portraying the Nothern presidential aspirants in a bad light and enhancing the chances of President Goodluck Jonathan to win the 2011 polls. Okah leader said it was in expectation of the statement that President Jonathan went to town with statements absolving MEND od culpability in the bomb blasts. "The Northern presidential aspirants said the allegations by Okah deserved to be investigated. Henry Okah accusations are weighty and sobering and if true, must require an independent judicial investigation", the aspirants added in the statement.
By Oluokun Ayorinde/ Abuja
Load more