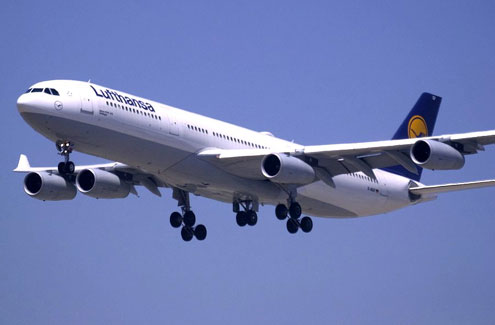 A Turkish Airlines plane taxied into a Deutsche Lufthansa AG jet standing on the tarmac on Tuesday at the main airport in the Ghanaian capital, Accra, Lufthansa spokesman Michael Lamberty said.
The occupants of both aircraft were evacuated after the two aircraft' wings grazed, Joy FM, an Accra-based broadcaster, reported Tuesday, citing John Amerdeo, deputy managing director of Ghana Airports Co.
A winglet on the Lufthansa jet was damaged and had to be replaced, Lamberty said in a phone interview.
No one was hurt and the Airbus A330 plane flown by Lufthansa is expected to land in Frankfurt following a 23-hour delay, he said.
The Turkish Airlines Airbus A340 aircraft, which was travelling from Accra to Lagos in Nigeria and then Istanbul, took off three hours late following an inspection, the company's press office said.
Load more